Earn top commissions: Black Friday & Cyber Monday
---
Shopping for the end-of-year season starts earlier and earlier. From Monday 22 November, you can therefore already expect great offers from our advertisers. The peak is reached between Friday 26 and Monday 29 November. Consumers are increasingly waiting for great discounts during Black Friday & Cyber Monday when making big purchases.

Many advertisers like to respond to this hype by stunting with special promotional codes and discounts. The preparations for this are already in full swing. As a result of these often great offers and the buying behaviour of consumers, we see a significant increase in the number of conversions during this period. In many channels, this is even a doubling compared to the weeks before!
Are you stunting along with advertisers?
---
We will help you prepare for the Black Friday period!

The majority of our advertisers respond to Black Friday & Cyber Monday with one or more discounts. So there are guaranteed to be great offers that you can promote during this period. Look at your statistics: which advertisers perform well in your media, even without a specific offer? Visit their website and social media channels regularly so that you are the first to know about actions and offers.
These are top shops from which we expect great offers
---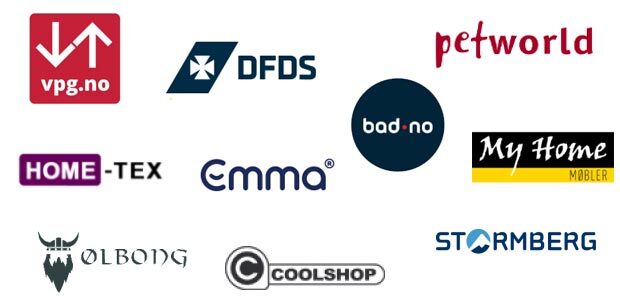 Extra Promotion opportunities
---
Ensure sufficient traffic on your website. In the run-up to Black Friday & Cyber Monday, you can already start attracting extra visitors. Make sure you can be found easily and make yourself heard on social media. Make your website attractive and well-organised for the consumer, but also for the advertiser(s) you want to promote.

For example, add a separate Black Friday theme page or highlighted section on your homepage where all actions and offers can be found quickly. In a similar way, point out extra exposure opportunities to advertisers that you can offer. Think of banner positions, being highlighted on social media, a newsletter, dedicated mailing or a blog post. Be creative!
Tip:
---
Black Friday & Cyber Monday is no longer limited to just these two days. In the weeks before Black Friday, we already see an increase in traffic and conversions. This increase continues even after Cyber Monday. Take advantage of this by warming up the consumer with a proposition prior to Black Friday and start preparing in time.
Do you have a special media kit you want to provide? Send it to [email protected] or share the file through our ticket system. Please indicate if there are specific industries you want to target. We are happy to share the information with our advertisers!
Where to find all Black Friday & Cyber Monday offers?
---
We will make it as easy as possible for you: we will put all the promotions and offers that advertisers provide in MyDaisycon. The overview can then be exported in one go, so you can use all the information quickly. In addition, we will share interesting promotions in the run-up to the Black Friday period via our publisher newsletter. Do you already have questions, or are you looking for specific deals? Please let us know at
[email protected]
.