Comparison Engines
Advertising in Daisycon comparators
Visibility when consumers choose the best provider for their needs
Daisycon offers advertisers the opportunity to be included in its own price and product comparison tools through its affiliate platform. In collaboration with its partners, Daisycon has developed a wide range of professional widgets, available to affiliated publishers within the network. With the help of these comparison tools, website owners can set up a comparison site or place a widget or tool on their website in just three clicks. Placing the comparison tools on a website is easy and does not require extensive technical knowledge. Daisycon and its partners also take care of the content and maintenance of the comparison tools, ensuring that the advertisers' offerings are always displayed up-to-date on the websites.
Why advertise on comparison sites
Advertising on a comparison site can be beneficial because these sites often attract a large audience that is actively searching for specific products or services. By advertising in a comparison tool on other websites, companies can increase their visibility and reach potential customers who may otherwise be unaware of their existence. Moreover, comparison sites can help companies differentiate their products or services from those of the competition and communicate their value proposition to potential customers.
What fees do I pay for Daisycon comparison tools
Daisycon comparison tools operate on the affiliate marketing model. This means that Daisycon collaborates with advertisers to promote their products or services on the comparison tools. When a consumer clicks through the comparison tool to the advertiser's website and makes a purchase there, the publisher receives a commission, and Daisycon as the network earns a margin.
What do comparison tools do
Comparison sites gather information about products or services from various providers and present this information in an organized manner, allowing consumers to compare and make an informed choice. Comparison sites and other websites often offer tools that allow consumers to filter the results based on their preferences and needs. By using comparison sites, consumers can save time and easily find the best deal for their specific needs. Daisycon makes these comparison tools available as easy-to-implement material for affiliated publishers.
How can I advertise in Daisycon comparison tools and widgets?
As an advertiser, you can advertise in Daisycon comparison tools and widgets by signing up with the Daisycon affiliate network and setting up a campaign. Then, you can provide the necessary data(feed) through your channel manager to promote your products or services. This way, as an advertiser, you can generate additional traffic and sales through Daisycon's comparison tools and widgets.
How do I sign up?
To become an advertiser in Daisycon comparison tools, you can contact your current channel manager, visit the Daisycon website and fill out the registration form, or call our sales managers at +31 (0)36 548 37 93.
You can view the various comparison tools and widgets we currently offer here: https://www.daisycon.com/en/comparison-engines/
All comparison engines
Funeral Insurance Tool
Promote Funeral Insurances.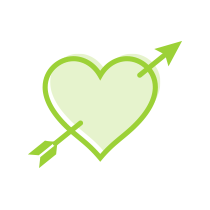 Dating platform comparison engine
Compare the offer and targeting of international dating platforms. Check the live demo and start configurating the engine: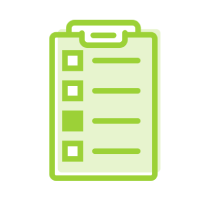 Market research engine
Send targeted traffic towards international Market Research campaigns. Check the live demo and start configurating the engine: