Why you should use affiliate marketing as a (micro)influencer
Influencer marketing is big business. In this blog you can read exactly why, and especially how you can use benefit from affiliate marketing.
Date of publication:
Influencer marketing is big business. Moreover, you don't need to have thousands of followers or visitors to earn from the marketing budgets that brands have available for this purpose. Online affiliate marketing is a handy tool that you can use as a (micro)influencer. In this blog you can read exactly why, and especially how.
What exactly is affiliate marketing?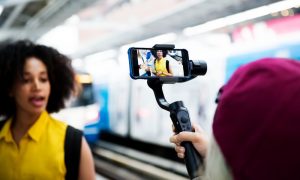 Affiliate marketing is a form of online marketing in which publishers promote advertisers and reward them for their results: an online sale or lead, of the download of a mobile app. For example, you can write a blog article about backpacking, with links to some examples of handy backpacks. If your visitor then buys one of these backpacks on this webshop, you will be paid a part of the commission.
You can also place banners on your blog, or add text links to your newsletters. A link in your Instagram bio or a swipe-up in your stories are also ways to be creative with affiliate marketing. There are many possibilities to use affiliate marketing in a way that suits your approach and media.
The added value for influencers
Blogging takes a lot of energy. It's easy to get free stuff and fun extras from brands, that's right! But it's even better if you're also get paid for the efforts you make. Affiliate marketing can be a nice extra source of income, if you use it in the right way.
An average consumer on the internet consults at least 10 different sources of information before making the purchase, according to Google's 'Zero Moment of Truth' study. If you can offer that added value to a consumer to provide valuable information about a product and to encourage him to make a purchase, then you can quickly earn a nice monthly penny. Moreover, if you promote big brand names, you'll be found faster in the Google search results when you offer relevant content about them.
A big plus of affiliate marketing is that it allows you to offer relevant content to your followers or readers. And that is crucial if you want to grow as a successful blogger or influencer.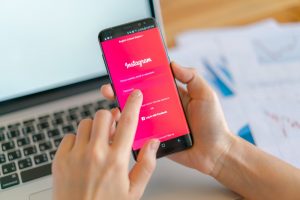 Let's go!
It starts with creating a free publisher account. This allows you to view and promote the available campaigns. If you are a travel influencer, then the campaigns of B-Europe and Voyage Privé might be interesting to take along in a blog post. Is your playing field fashion? For example, you can write an article about 'The 10 best summer dresses' and include links from Zalando, Asos or H&M. But a blog about the smartest gadgets from Alternate is also a possibility.
Once you've decided which campaigns you want to promote and how, you can easily download a banner, include a text link in a blog article, or create a link to add to your bio on Instagram.
You will then be reimbursed when a conversion takes place via the links or banners that you have used. Each campaign has its own fees, ranging from cost-per-click to cost-per-sale. Take a look here! You can also easily track results in your personal account. It's also good to know that as a publisher you can easily get in touch with advertisers who are otherwise difficult to reach, because who doesn't want to cooperate with brands like Marley Spoon, Sacha and Dille & Kamille?
Do I have to be an expert to start with affiliate marketing?
No, not at all! The Daisycon platform has been developed into an efficient place where numerous how-to videos can also be found in the FAQ . Moreover, a publisher management team is always ready to answer all your questions and provide support where necessary.
Are you a (micro)influencer and do you want to discover what your possibilities are at Daisycon? Contact us via the contact form on the right!