Customer Case Papa John's: better ingredients, better pizza, better performance
Author: Philip Lasance, Senior Media Planner Daisycon (part of Linehub)
Date of publication:
In July 2020, Papa John's entered into an exclusive partnership with Daisycon. The company was looking for an affiliate network that aligns with its mission and aspirations. They focus on onboarding new customers as well as sharing national deals and coupon codes with the brand's target audience to benefit from their delicious fresh pizzas.
The result: within the first three months after launching their campaign, they reached a healthy percentage of sales with 234 active affiliates. Three months later, the number of active publishers has grown over 500, and ROI is at 795%, while new partners still join Papa John's affiliate campaign every week.
On top of that, more than half of the sales are generated by new customers. So what makes their affiliate campaign so successful? I spoke with Raj Bhadoriya, International Marketing Manager at Papa John's, about the role of affiliate marketing and what makes their campaign a success.
About Papa John's:
Papa John's is one of the three biggest pizza chains globally and has restaurants in 45 different countries. Papa John's became a major worldwide Pizza delivery chain thanks to the mantra: "better ingredients. Better Pizza." Daisycon helped Papa John's translate that vision into a strong affiliate marketing strategy: "Better affiliates. Better performance."
Scope planning
Before we deep dive into the launch tactics and long term strategy, Raj Bhadoriya explains he defined a project scope statement. "The scope for an affiliate campaign is not a fixed set of boundaries, features, and tasks. In fact, it is a constantly moving target, where the team needs to decide where to focus on and what is important."
"Papa John's operates on an international level, but we can't simply copy-paste marketing campaigns worldwide. We need to be aware of the local culture and partner up with professional native networks. Therefore, it was paramount to work with an affiliate network with local know-how of the Dutch market (and food industry) when launching Papa John's affiliate campaign in The Netherlands. Daisycon has supported me in executing effective marketing strategies and leverage our brand to support and establish a competitive advantage based on strong partnerships."
Some key constraints in the scope of this project are:
Aggregators take up a growing share of the Dutch food delivery market, which is estimated at 3.2 billion Euro (FoodService Instituut Nederland, 2019)
Supermarkets are jumping on the bandwagon (i.e. Picnic, AH To Go)
Papa John's ( 34 stores) has a relatively small 'slice' in The Netherlands. Market leader Domino's owns over 300 stores, and New York Pizza has approximately 200 stores.
New vs existing customers
Affiliate marketing is a multi-billion dollar industry, according to Statista. Therefore many conversion-driven online marketers turn to affiliate marketing for achieving higher sales volumes. But today, affiliate marketing is more data-driven than ever. One of the metrics that is becoming more regularly considered within the affiliate channel is to split customer groups: new versus existing customers.
Papa John's focus on quality rather than quantity determines if the campaign is a success. Therefore the primary goal of Papa John's affiliate campaign is to onboard new customers. "We are thrilled to see more than half (64%) of all sales generated by the affiliates are first time customers. However, that does not mean we devalue sales that are attributed to retaining and nurturing our existing customer base."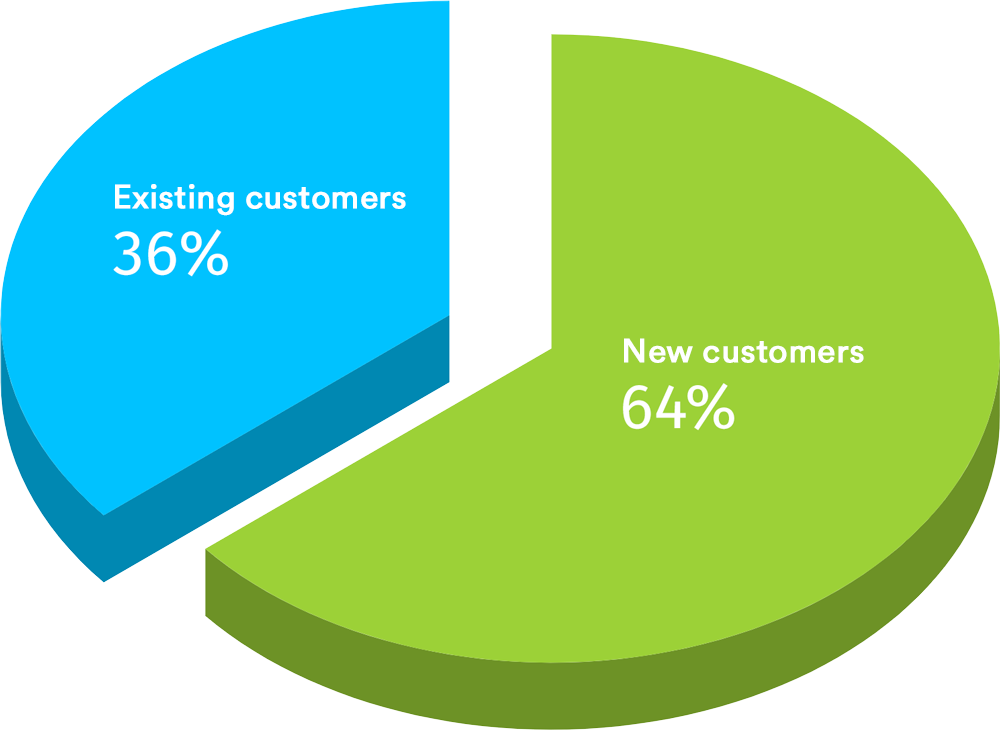 The objectives of the campaign are:
Increase revenue through additional traffic
Increase Papa John's branding in The Netherlands
Collect marketing data
Papa John's affiliate strategy in The Netherlands
"One of the reasons why I chose the affiliate channel is because of this high return on investment. Affiliate marketing is, in essence, profitable because the advertiser pays the affiliate a commission only once a sale has been made. So I am positive my marketing budget for affiliates is never 'wasted' on bad targeting or unviewable ads."
So how does Papa John's ensure that this mission is carried out correctly?
"To be honest, Daisycon helps me find the best affiliates and manage a chunk of the work. We deliver new coupon codes every month and sometimes launch aggressive deals with key publishers. This helps the publisher convert more easily, and Papa John's gets better placements in return."
Bi-weekly meetings to tackle any roadblocks
That sounds amazingly simple. "It does sound simple, but you are right; in practice, it is not. I try to keep bi-weekly meetings with my channel manager and account manager at Daisycon. We discuss new opportunities and help each other stay focused on the long and short term goals we have set out at the beginning of the campaign. Daisycon also actively pitches our campaign with innovative publishers that are active within their network. Publisher acquisition is one of their most important tasks."
Final advice
What would your advice be for digital marketers launching an affiliate campaign in The Netherlands?
"Sometimes publishers may be difficult to onboard and things can take longer than expected. Always bear in mind that performance marketing partnerships are long term investments; they take time to mature. It's the same with good cheese. Our pizzas are better because we simply use better ingredients. So my advice would be: try to focus on high-quality publishers and networks. And try to keep in touch with the affiliate network as much as possible. As a result, you will find you have an advantage over your competitors."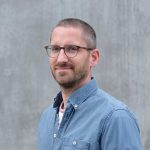 Curious to find out more? Contact me, I'll gladly discuss the possibilities for your brand.
– Senior Media Planner Daisycon (part of Linehub)