Daisycon Publisher Spotlight: InteriorTwin
70,000+ visitors per month | 35,000+ followers on social media | 6,000+ sign-ups on E-book
Date of publication:
In this edition of our Daisycon Publisher Spotlight, we showcase a InteriorTwin, an inspiring blog founded by Ilse van Elleswijk. With a focus on interior design, household tips, gardening, and do-it-yourself projects, InteriorTwin has become a popular destination for approximately 70,000 monthly visitors. Let's delve into the story of InteriorTwin, their successful collaborations with advertisers, and some exciting news to share.
InteriorTwin in summary
InteriorTwin is an inspiring blog that was launched in 2016 by Ilse van Elleswijk, initially as an extension of her Instagram account @ilsevanelleswijk and her work as an interior stylist. With an impressive number of followers on Pinterest (20,000) and Instagram (15,000), she regularly provides her readers with inspiring content. Ilse's dedication to interior advice and transforming her home ensures she always has plenty of inspiration to blog about.
The goal of InteriorTwin is clear: to inspire people to create a personal and atmospheric home. In addition to countless home inspiration ideas, Ilse also shares tips on household organization and gardening on her blog, as these aspects are essential for a pleasant living environment. She helps people make their homes a comfortable place in an accessible manner, using styling tips, trend lists and sharing beautiful products and brands. Through photos from her own interior and interior advice, she provides tips and examples for home decoration.
Unique selling points and collaboration with advertisers
Ilse's experience as an interior stylist proves valuable when writing her blog articles, as she understands the same challenges her readers face. She knows exactly what her readers go through and can help them in a unique way. Additionally, the fact that Ilse takes her own photos instead of using standard stock images creates a high level of engagement among her readers. Although InteriorTwin is positioned at the beginning of the purchasing process, where people are still in the orientation phase, Ilse can assist them in their decision-making. This may not always directly result in sales, but it does lead to greater brand awareness and engagement. Fortunately, many brands recognize the added value of this. In the past, Ilse has collaborated with various brands such as HEMA, Coolblue, Histor, and Philips to promote their products.
"A reliable partner always willing to go the extra mile" – InteriorTwin
"I have been a member of the Daisycon network for years, primarily because of the interesting brands I wanted to promote. I appreciate working with Daisycon because they are always willing to go the extra mile and brainstorm to make promotions an even greater success. Furthermore, Daisycon's interface is clear and user-friendly."
Success stories with advertisers
"I have successfully promoted several brands through Daisycon, including paint companies, household product manufacturers, and online plant stores. What makes me most proud is when a company reaches out to expand our collaboration."
InteriorTwin established a partnership with Fleurop and reached over 10,000 people. Eventually, Fleurop even purchased the photos Ilse had taken to use them for their own marketing purposes.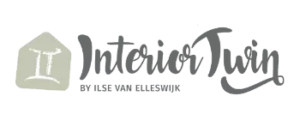 Key aspects of collaborating with advertisers
Ilse prefers to work with advertisers who understand that publishers, in addition to generating direct sales, are also valuable for brand awareness and engagement. She appreciates advertisers who think beyond just a cost-per-sale commission and offer other options such as cost-per-click or fixed fees.
Exciting news
Ilse has some exciting news to share as well! More than 6,000 people have signed up for her free e-book, "Transform Your Home in 5 Steps to Reflect Your Style," and over 300 people are participating in the online interior design course, "Decorate Your Home Like a Pro." These are all individuals looking to change their homes and seeking furniture, accessories, paint, window coverings, plants, and more! As an advertiser, you now have the opportunity to consider collaborating and creating a unique discount code or other fun promotions for new subscribers. Feel free to contact Daisycon for more information.
An exclusive deal within Daisycon Marketplace
Do you need help posting and creating content? Looking for a way to boost your social media? At InteriorTwin, you are at the right place. They will help you from start to finish. Until the end of July, there is an exclusive limited-time discount of €50 on a combination deal. For more information about this deal, check out the Daisycon Marketplace.
With this Daisycon Publisher Spotlight, we've given you a glimpse into the world of InteriorTwin. Ilse van Elleswijk is a passionate blogger who aims to inspire and assist her readers in creating a personal and atmospheric home. Thanks to the content on InteriorTwin, we have been able to provide many advertisers in our Home & Living segment with relevant visitors.
Keep an eye on our blogs and LinkedIn and Instagram for more updates and the latest Publisher Spotlight.