Daisycon Publisher Spotlight: Vakantiedealz
500,000+ visitors in the summer | 170,000+ followers on social media | NR. 13 in 'Dutch TikTok Top 25'
Date of publication:
The Publisher Spotlight is all about getting to know our publishers and the story behind our partnership. In this edition of our 'Publisher Spotlight' series which we will share every two weeks, we're excited to shine a light on Vakantiedealz. Since 2016, Vakantiedealz has been a beacon of inspiration for avid travelers worldwide. With a mission to ignite the wanderlust within, Vakantiedealz offers a treasure trove of daily travel deals and invaluable tips to help visitors navigate the fast realm of travel. Whether it's choosing the perfect destination, finding the ideal accommodations, planning seamless transportation or uncovering captivating activities, Vakantiedealz is your trusted companion throughout the journey. In this edition of Daisycon Publisher Spotlight, we delve into the world of Vakantiedealz and their successful collaborations with advertisers within our Daisycon Network.
Meet Maaike: a mastermind in the world of travel
Maaike, the driving force behind Vakantiedealz, has been managing a dynamic team of travel enthusiasts since the platform's inception. As the Website Manager, she not only oversees the day-to-day operations but also fosters strong partnerships with advertisers, crafting creative campaigns that showcase different brands. With a focus on establishing long-term success, Maaike and her team are committed to delivering unparalleled value to both advertisers and travelers alike.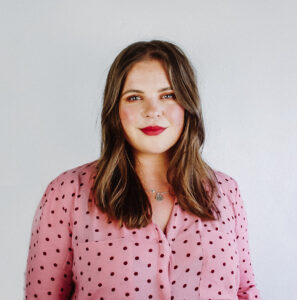 Your gateway to unforgettable journeys
Vakantiedealz goes beyond the standard travel platform by providing a comprehensive travel experience. From choosing the perfect travel destination and accommodations to selecting the most convenient transportation options and engaging activities, Vakantiedealz is a one-stop hub for all your travel needs. By curating daily travel deals, sharing insightful blog posts, maintaining an engaging social media presence, and delivering a captivating newsletter, Vakantiedealz reaches and inspires thousands of travellers every day. It's not just about saving time but also saving money, ensuring that your dream vacation remains within reach.
Unveiling the Vakantiedealz difference
In a world dominated by automation, Vakantiedealz stands out with its personal touch. The dedicated team manually searches the market every morning for the best offers from partners, gaining an unparalleled understanding of their target audience. This expertise enables tailored campaigns and marketing plans, ensuring mutually beneficial goals are achieved.
A blossoming collaboration with Daisycon
"A number of our important partners are affiliated with Daisycon. Think of de VakantieDiscounter, Corendon and Prijsvrij. It is easy to evaluate these collaborations through the network. It is also nice that the Daisycon team actively thinks along if there are problems or how we can get more out of a campaign."
Success stories that speak volumes
Vakantiedealz has some success stories to share. During the challenging period of the global pandemic, when travel bookings decreased, Vakantiedealz swiftly adapted its strategy, thanks to Daisycon's guidance. They began testing a campaign with Fletcher, a renowned hotel chain in the Netherlands, and the results were remarkable. The collaboration proved successful and fostered a pleasant partnership that continues to grow even as travel restrictions ease.
Building bridges for strong partnerships
When it comes to forging strong partnerships with advertisers, Vakantiedealz emphasizes the importance of mutual cooperation. Clear communication, the ability to collaborate on campaign optimization, and providing support whenever needed are the cornerstones of their approach. Vakantiedealz believes that a fruitful partnership is a two-way street, where both parties contribute and benefit from each other's expertise.
Exciting times ahead: a sneak peek into the future
The journey doesn't end here for Vakantiedealz. They are on the verge of launching a brand new website after the summer, promising a host of fresh promotional possibilities, enhanced visitor inspiration, and exciting new features.
By bridging the gap between advertisers and travelers, they have carved out a niche for themselves in the ever-evolving travel industry. As the adventure unfolds, Vakantiedealz invites you to partake in an unforgettable travel experience, where dreams become a reality and exceptional partnerships thrive. As the journey unfolds, Vakantiedealz invites you to embark on a memorable travel experience, where dreams become reality and exceptional partnerships thrive.
Are you an advertiser and are you curious about this publisher? Contact us.
Keep an eye on our blogs and LinkedIn and Instagram for more updates and the latest Publisher Spotlight.