Daisycon starts partnership with marketplace specialist Maze-One
Date of publication: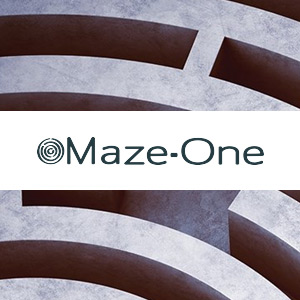 Daisycon has started a partnership with marketplace specialist Maze-One. This collaboration allows advertisers to generate sales from large marketplaces like Amazon and Dutch platform Bol.com. Marketplaces are experiencing strong growth, PwC recently concluded in their most recent Media and Entertainment Outlook. Millions of consumers use such platforms early in the customer journey to search for products. In Germany, more product searches are already being made via Amazon than via Google. In the Netherlands, revenue generated via Amazon and domestic market leader Bol.com has risen to 250 million and 1.2 billion euro, respectively.
Growing dominance
Martijn Zoetebier, Director Business Development of Daisycon, is convinced that these kinds of platforms will bevome more dominant in the upcoming years:
"We are always looking for new ways to improve the performance of our customers, implementing a new service in response to the platform economy is an example of this. The partnership with Maze-One is a logical step because its proposition fits perfectly with our performance based model. The most important thing is that we offer our customers the opportunity to onboard, without too much hassle, on the world's largest e-commerce platform in order to increase visibility and sales."
Performance marketing in optima forma
Tim van der Bilt, founder of Maze-One sees the power of the platform economy for advertisers within Daisycon's network:
"These are real performance driven customers and this is performance marketing in the best possible way: you invest a euro in your marketing budget and you can measure the actual sale. No hassle with attribution models whatsoever: a sale on Amazon is a product less in your inventory."
Maze-One offers advertisers a way into to new markets. The company has developed a unique tool that makes it possible to sell products efficiently and easily in Europe. Want to know more about a collaboration with Maze-One via the Daisycon network? Contact us.