Daisycon Affiliate Drink Brussels 2015
Meet & Greet at the E-shop Expo
Date of publication:
Daisycon is exhibitor of the E-Shop Expo 2015 in Brussels. This offers the perfect opportunity to host a networking drink, since most relevant Belgian and Dutch e-commerce professionals are present.
Daisycon Affiliate Drink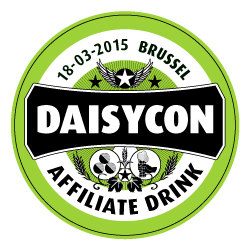 Daisycon introduces the first edition of the Daisycon Affiliate Drink Brussel. The perfect way to close the first day of the E-shop Expo. Get in touch with relations and meet new ones, talk business and get up-to-date with the latest developments. As a host, Daisycon is present with several team members, from sales to channel management. We would like to meet you there!
The Daisycon Affiliate Drink takes place on Wednesday 18th of March. Setting is restaurant La Fabbrica, directly located in the Tours & Taxis Complex where the E-shop Expo takes place. Start is at 18.00 hours.
Signing up is not mandatory, you can just join. Ofcourse, a mail to inform us that you are visiting is much appreciated.