Daisycon Belgium moves within Antwerp
Date of publication: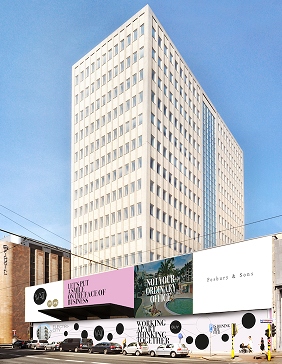 As of December 5th Daisycon Belgium has moved to a new office within Antwerp. The new Belgian performance marketing hotspot: the WATT-tower on the Mechelsesteenweg in downtown Antwerp. This former HQ of Electrabel, has been completely renovated by Fosburry and Sons. They have developed a creative business environment which brings together entrepreneurs and creatives, so they can share knowledge and experience.
Daisycon and Affiliprint are teaming up again in this new office. Affiliprint is the front-runner in offline marketing through inserts distributed via parcels, magazines and papers. Daisycon expanded its portfolio of services in the field of performance marketing with the acquisition of Affiliprint in 2015.
Both companies are to remain independently operating and under both their own names. Daisycon has been active on the Belgian market for years now. The market is growing significantly which is also reflected in the activities and results of Daisycon. Brands like Axa, Hello bank! and Lexa have chosen Daisycon for their main performance based activities.
Would you like to expand your activities to Belgium or optimize your existing Belgian activities? Please feel free to contact Daisycon.