How to make money with affiliate marketing as a micro-influencer?
Author: Ilona Cesana, Affiliate Manager France
Date of publication:
The influencer market has become more and more competitive over the years, and as a nano or micro-influencer, it is often difficult to find brands that are willing to do paid partnerships. The latter will often offer to send you free products in exchange for a post on Instagram or a video on Tik Tok instead. But this doesn't allow you to make a living from your social media presence, nor does it cover your material expenses. Did you know that today there are about ten channels to help you earn money as an influencer? And among these channels is affiliate marketing, a non-time consuming way of generating passive income, that is often underrated.
What is affiliate marketing?
If you are new to digital marketing, the term affiliate marketing may not mean much to you. To give you an idea, the principle is the following: publishers (that's you) promote advertisers that correspond to their niches. These advertisers reward publishers by paying them a fee for each sale or lead generated on their site. For example, you can write a blog post or post a story about your favorite beauty products with links to the products in question. If your visitor then buys the hand cream you recommended through your link, you will receive a commission.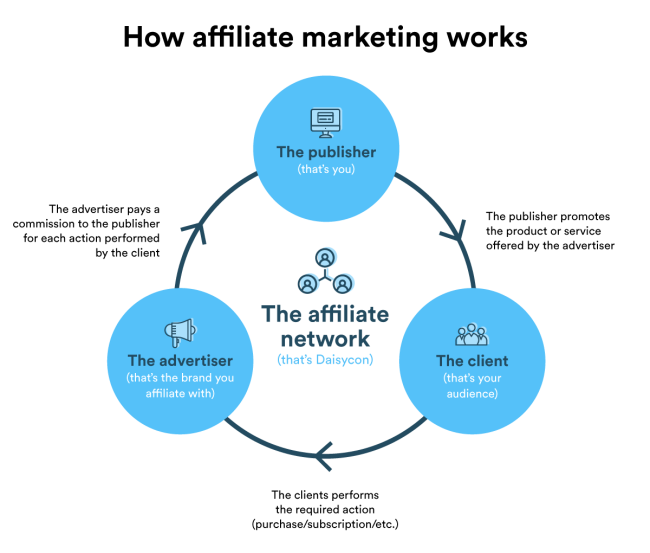 Placing banners on your blog, or adding a link/promo code to your Instagram or Tik Tok bio are also good ways to get creative with affiliate marketing. As you will have understood, there are many ways to use affiliate marketing depending on your social network of choice, whether you are a blogger, Tik Tok influencer, Youtube influencer or Instagram influencer.
How to use affiliate marketing on your Instagram account, TikTok or Youtube channel?
Now that you've become a master in the art of affiliate marketing, we'll explain how to set it up on your social networks with the Daisycon affiliate platform.
It starts with creating a free publisher account right here. This allows you to view and promote the available campaigns on your social networks. If you are a fashion influencer, then the Zadig & Voltaire and Sandro campaigns might be interesting to feature in a blog post for example.
You will then be paid when a conversion takes place via the links or banners you used. The advantage of being an influencer is that the payment structure can be higher for influencers and blogs than for other types of publishers. If you have a sufficient number of subscribers and engagement rate for our advertisers, you may be able to request an additional payment method to the generic commission-based one: you also have the option of asking for a fixed fee after sending us your media kit.
You can also easily follow the results in your personal account thanks to the link provided directly by our platform, or thanks to the assigned promo code you will share with your community. You will be pleased to know that as a publisher you can easily get in touch with advertisers that are otherwise hard to reach, because who doesn't want to work with brands like Aliexpress,Puma and Grover?
How to choose the right affiliate program to promote?
There are different ways to find advertisers active in affiliate marketing, but our recommendation remains via affiliate platforms. Why is that? Simply because Daisycon centralizes all the brands you will be able to work with and also secures the payment between the two parties. We make sure that you receive your payments as soon as possible.
Daisycon's best advice is to choose your affiliate program based on your niche first. For example, if you are in the fashion market, it is best not to promote advertisers from the maternity market, unless you are pregnant of course. It is important to keep a certain consistency in order to increase your chances of conversion.
You also have the possibility of making a choice regarding the payment proposed by the advertiser if it does not suit you. We strongly encourage you to take a look at our catalog if you want to see the payments offered by our different advertisers. Another advantage is that some advertisers agree to gift their products as part of the affiliation, so that you have all the necessary equipment to create your content. A little advice that we can give you as an affiliate platform is to take a look at the advertiser's website and look at the prices of the products. You will see that sometimes the commission rate can be lower for certain campaigns but this is because the shopping cart is higher. It's just as interesting for you.
Now you know everything about affiliate marketing, so there are no more excuses not to get involved. Join Daisycon, you'll have access to over 1000 advertisers and start some great collaborations that will allow you to generate a new type of income as an influencer and gain visibility.
Want to know more?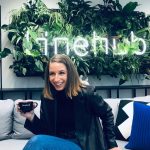 Contact me, I'm happy to tell you more about the possibilities.
Ilona Cesana
– Affiliate Manager France, Daisycon (Part of Linehub)