How to Start an Affiliate Program
Guest blog: Chris Stocker, AM Navigator
Date of publication:
Do you have an ecommerce website? Are you looking to grow your business? Then affiliate marketing might be a great option for you. There's just one main question and that is, how do you start an affiliate program?
Competitor Research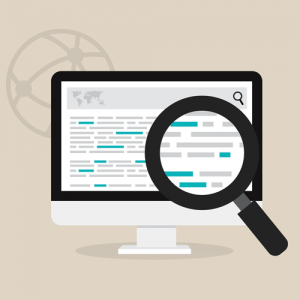 Before launching an affiliate program, it is important to do your research. Starting your research with your direct competitors who already run affiliate programs is a great place to start.
A great way to do your competitor research is by creating a spreadsheet to include the competitors name, the affiliate network they use, the commission they offer, incentives they may offer, their cookie length, locking period and any other special items that may make their affiliate program stand out. All of these items will help you in determining how to structure your affiliate program.
Setting Up as a Merchant on Daisycon
Daisycon has a large amount of affiliates that have been reviewed by and approved into the Daisycon network.
To get setup as a merchant on Daisycon, please contact them via the contactform in this blogpost.
Choose a Commission Structure
When it comes to the commission that you are going to pay your affiliates, it first needs to be something that you are comfortable paying out. Knowing your numbers are very important here. Being able to determine what your current margins are and how much you can still afford to pay it will give you the max commission that you can pay out.
You want to be competitive with your competitors, so that's where the research mention in the first section above comes into play. What is the average commission? What is the highest?
Another thing to keep in mind here, is that you want to leave room for one-time bonuses and incentives or periods of increased commissions. For this reason alone, you don't want to offer the max commission from the very beginning.
Create Banners
Now that you have your commission structure set up, you need to start creating banners and text links for your affiliates to use in order to drive traffic to your site. We recommend that you have a few different style of banners in the most common sizes.
Most common banner sizes
88×31 px
468×60 px
125×125 px
120×600 px
160×600 px
120×240 px
234×60 px
254×331 px
728×90 px
250×250 px
720×300 px
300×100 px
300×250 px
180×150 px
Implement / Test Tracking Code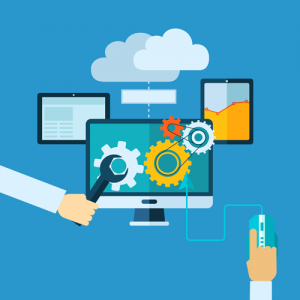 In order to track which affiliate will receive a commission from the sale, you must have a tracking code implemented on your website. For more information on how to implement the tracking code, please visit the Daisycon Conversion Pixel Implementation page.
Once the tracking code is implemented, you must test your tracking code. You do not want to launch your affiliate program and the tracking code not be working because this will lead to affiliates not earning commission, which would ultimately lead to affiliates leaving your program.
Recruit, Recruit, Recruit
Now that your affiliate program is set up from the technical standpoint, it is time to start recruiting affiliates. And then recruit some more. And then more after that.
A great place to start is to use different affiliate tracking tools and backlink tools to find people who are linking to your competitors. If an affiliate is already linking to your competitor, then there is a chance that they are within your niche and will be willing to link to you with their affiliate link.
Utilizing Daisycon's internal affiliate search can help you find affiliates that have already been vetted by Daisycon. Daisycon regularly holds networking events to help grow their network of affiliates.
Check the video
These essentials are a solid foundation for any affiliate program. Looking for more useful insights? Make sure to check the video below, in which CEO and founder of AM Navigator Geno Prussakov adds some tips and tricks.
Post by Chris Stocker, AM Navigator
Chris Stocker is an account manager for AM Navigator, a leading affiliate OPM agency. Chris has been involved in affiliate marketing since 2007.