Interview with My Jewellery
Internationalize your affiliate program

Johanna Floris - Senior Channel Manager France
Date of publication:
To help and inspire you in your development, we'd like to introduce you to our partners, whether publishers or advertisers, so that you can learn more about possible strategies and best practices in affiliation.
Today, we're delighted to spotlight our advertising partner My Jewellery, which was initially active on our network for the Dutch market, but internationalized a year ago to other European markets, including France. After a year's activity on the French market on the Daisycon network, My Jewellery is making steady progress in terms of clicks and sales, and augurs well for the brand's potential with the French. More and more affiliates are promoting the My Jewellery program, and their audience seems receptive to this new brand, which intends to establish itself in France as well as in the Netherlands. Find out more about the brand and the My Jewellery affiliate program in this interview with Mona Van de Ven, Social & Affiliate Specialist, which we are delighted to share with you.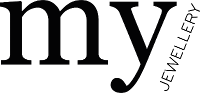 First of all, could you please describe the activity of My Jewellery company, its challenges and goals?
My Jewellery is a jewellery brand from the Netherlands established in 2011. Besides jewellery, we also sell clothing, beauty and accessories. The last few years we grew into the most well known jewellery brand in The Netherlands. For upcoming years we're focusing on international growth in Belgium, Germany and France.
Please tell us about yourself and your responsibilities at MyJewellery
Jody and I both have different roles, as well as being affiliate marketing specialists for our international programmes in Belgium, Germany and France. Jody is part of the influencer marketing team and I'm one of the social network specialists.
This knowledge also contributes to our affiliate programmes as we can establish profitable partnerships with all kinds of publishers. We work closely with our Branding team, which allows us to shorten the time between departments and to quickly validate and send out the material or promotions requested.
Could you explain your motivation to start an affiliate program for MyJewellery and the benefits this affiliate program has brought to the brand?
Right now, we're the most well-known jewellery brand in the Netherlands. With a social community of more than 1 million followers, we've gained a dedicated fanbase for our brand and we're still growing every year. As mentioned before, we now want to grow our brand in other countries and expand our successes. We partner up with affiliate publishers to gain visibility through their websites/platforms. The ultimate goal is to increase our brand awareness and reach new potential customers.
On this topic, what is your affiliate marketing strategy to open a new market? Could you tell us more about your goals and focus?
We're working together with publishers that suit our brand. Right now we're mainly focussing on building brand awareness and reaching a target group we don't reach by our own channels. We promote our special deals and sales throughout the publishers. Eventually our goal is to increase our customer base and sales in these new markets.
Regarding the launch of a new market and the phase of development, to what extent Daisycon has supported MyJewellery?
Daisycon has partnered up with a lot of publishers for each market. By using the platform we can reach out to publishers very easily and the publishers themselves can also subscribe to work with us. It's very easy to communicate throughout the platform and update our promotions, deals and visuals the publishers can use.
According to you and your experience in online marketing, what are thebenefits of working with an affiliate platform like Daisycon?
The Daisycon platform is very easy to use, so working with the platform is very time efficient. Also the account managers are helping us with special promotions and they advise us about specific publishers or about our strategy in general.
Thank you Mona for your time and valuable input!
Are you a publisher? To apply for the My Jewellery program and see the conditions of promotion and commission, click here. My Jewellery is also active in Belgium and Germany on our Daisycon network.
Are you an advertiser looking to open up your affiliate program to multiple markets? Contact us and we'll be happy to help you.