Koongo: standardized productfeeds with Magento plug-in
Date of publication: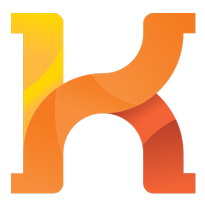 Daisycon has partnered up with Koongo. Koongo offers a convenient Magento plug-in which enables advertisers to export and standardize productfeeds. Magento is the most popular content management system among our advertisers, so it's very convenient that this plug-in is now available.
In essence, a productfeed is nothing more than an export of all the product-related information from a particular webshop. By providing this information to publishers, you will make it easier for them to promote your products.
Productfeeds are used by publishers to automatically display data on their website, but also to in order to compare products from different advertisers.
Daisycon collects this data directly from advertisers on a daily basis, hence publishers always have access to up-to-date information. Koongo allows you to determine which information you would like to share and when you want to export it.
You could even export data with an interval of thirty minutes.
Benefit from standardized productfeeds
By standardizing productfeeds consistently, publishers can easily combine and compare multiple feeds. It is crucially important that no essential information is missing from the feed. Missing information will complicate an accurate comparison of products from different advertisers. This is where Koongo comes in. In Koongo you can select the Daisycon default setting and link all the matching data you wish to provide. This prevents you from forgetting essential information.
The default setting contains about 20 entry fields. After connecting these fields, you will have to opportunity to include additional data fields that are specific to your feed. If you have any additional information available that might be useful to publishers, then please make sure to provide this as well. For example; customer reviews for travel agencies or specific productspecs for consumer electronics.
Below a screenshot of the Koongo plug-in interface, where you can link data from your webshop to the Daisycon default settings.

The information that is required for a certain product category might differ from another. That is why Daisycon has developed different default settings for different categories. These defaults include travel (accommodations, travel and holidays), telecom and a general default setting for shops. All default settings for these categories can be found on the Koongo interface.
Pricing and installation
This convenient Koongo Magento plug-in can be downloaded from 125€. A complete overview of all payment options can be found here.
After installing the Koongo plug-in and linking the data, the only thing left to do is to provide Daisycon with the location of your productfeed. We can then add your standardized productfeed to our system.