La Redoute succesfully leverages reach via Daisycon Marketplace
Date of publication:
In September 2022, Daisycon launched the Marketplace. An environment where advertisers and publishers can get together and plan closer collaborations and extra exposure for their partner programme. Planning exposure has multiple advantages, such as an overview of all planned actions and proof of delivery provided by the publishers. Finally, managing collaborations through the Marketplace can save budget and time, as well as enable you to set up long term relationships with your affiliates.
In this blog post, we have a look at our partner La Redoute in the Netherlands, who decided to collaborate with two publishers at the beginning of 2023 in order to boost their winter sales. We will thus compare January 2023 to December 2022.
We use the Daisycon Marketplace for 6 months now, as part of our collaboration strategy with publishers! Thanks to this platform, we have been able to contract 4 visibility packages with Acties.nl and Kortingscode.nl, to support our big commercial operation and enhance our business activity! The main advantages of the marketplace are the autonomy, ease, and practicality it offers to put collaborations in place very quickly with publishers. The possibility to give publishers some indications through the messaging service is even better to align our communication and be sure to address the right message to potential clients!
– Charly Dewancker, Traffic Manager La Redoute Benelux
The setup
The first action: Acties.nl
La Redoute decided to collaborate with Acties.nl and push their winter sale through the bronze package. This included a top offer placement on the homepage and the themepage, a placement in the featured shop category as well as a newsletter placement with 750,000 addresses reach. The package ran for 10 days.
The results do speak for themselves. In January, Acties.nl managed to generate 117% more unique clicks. Next to that, this collaboration generated 69% more transactions compared to December, and an increase of 52% in revenue for the advertiser all together.
Acties.nl has been working with La Redoute for quite some time, and we are very happy with the strong partnership we have with them. Together with Daisycon, where possible, we look for opportunities to continually optimize and intensify performance so that we can get the very best out of the partnership. We look forward to all the great things we can set up with Daisycon & La Redoute in 2023, to take results to an even higher level!
– Anna Kemmeren, Account Manager at Acties.nl
The second action: Kortingscode.nl
Another collaboration that was started through the Marketplace, took place with Kortingscode.nl – another discounts website. La Redoute and the publisher agreed to run the silver package for 4 weeks. This included a homepage placement, category logo, a top 20 placement, as well as a newsletter insertion. They reach 350,000 monthly visitors in the Netherlands.
Even though Kortingscode.nl was already quite active on the partner programme, they still managed to increase the amount of visitors by 18%. The amount of generated transactions even leaped with a stunning 266%, as well as the generated revenue. The advertiser managed to get 252% more revenue compared to December.
La Redoute is a highly valued partner. Due to their wide range of products in multiple categories, they are of great added value to our visitors. Since the beginning of our partnership, La Redoute has been steadily purchasing additional exposure packages from us, resulting in a successful partnership. A partnership that we as GSG are very happy with. Thanks for that!
– Mandy Man, Account Manager Kortingscode.nl
Do you want to boost your own campaign through the Marketplace? Log into your account and have a look at it here, or reach out to your contact to get some advice.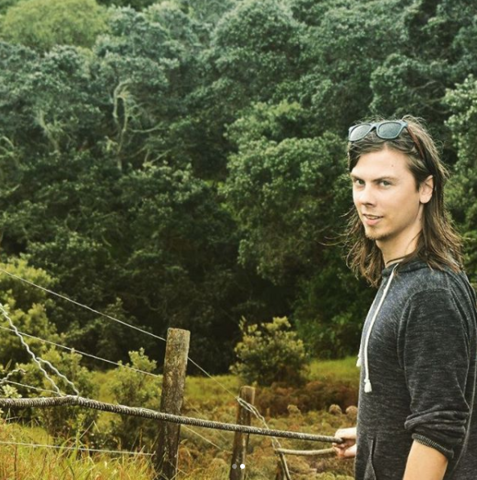 More information?
Reach out, I'm happy to discuss the possibilities.
– Lars Wiesner, Team Lead International