Looking back on a successful Black Friday
Author: Lars Wiesner, Team Lead International, Daisycon
Date of publication:
The week before Black Friday is a week that marketeers world wide look out to during the whole year. It is the week of visibility. It is the week of differentiation from other brands. It is the week of sales. In other words: It is one of the most important weeks throughout the year for webshops.
For this reason, it is important for us to evaluate the performance of this year's Black Week so we can help our customers to be well prepared for next year's edition. In this blog article, we will have a look at the results and discuss how well Black Week performed for our advertisers.
Black Friday went great overall
When looking at the overall performance in the Daisycon network, our publishers generated tens of millions in revenue for our advertisers, which is a growth of more than 30% compared to Black Friday 2020. And it is 75% more compared to the same week in October 2021 – focusing on Halloween sales.
There are plenty of reasons for this. The most important reasons are planning in advance, a great long term partnership between advertisers and publishers, and of course amazing deals for the consumer. This year, we had hundreds of deals available, and more than 1400 publishers active during Black Week. The Daisycon network delivered millions of clicks during this year's sales event. The channels that profited the most from Black Week were: Media, Electronics and Automotive. Channel Media showed the biggest growth compared to 2020 with 390% increase.
Success Case: Grover
Grover is a platform where everyone can rent technology: cameras, smartphones, consoles, even TVs. For a fixed price per month, the user can simply rent the tech as long as they need it and then give it back. Or they can keep renting the tech until they eventually can buy it from Grover. Especially among younger people, who want to be up to date as much as possible with their tech, this service is incredibly popular.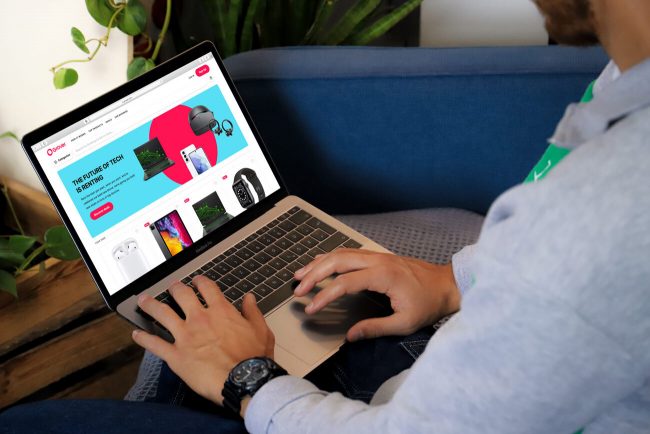 During Black Friday Week, Grover decided to go for a high discount offer on their rental plans. They offered their customers a 60% discount on various products plus the first month free of charge when they chose a rental plan of at least 3 months. In an environment where tech-companies advertise with relatively low percentage discounts (which obviously still is quite a decent discount), Grover cuts between those offers with a massive percentage, which still pretty much equals the discount rate that other advertisers offer.
However, this massive number catches the eye of the customer. And next to that the conversion of visitors that are interested in tech that you don't necessarily want to buy but do need for a short amount of time (like the newest smartphone, a drone or action cam for your holiday or a console to test out before actually buying it) is very high with a decent return on investment.
Results
Grover agreed to fixed collaborations with 5 different publishers. Their Black Friday offer was picked up by 80 publishers in total.
Performance of the campaign increased by more than 140%, compared to the week before Halloween. We choose to compare these two weeks with each other as also Halloween is a period in which many advertisers – just like Grover did – offer discounts to their customers in order to have a good start into the sales month November.
This year's conversion rate stayed the same, but the generated publisher commission grew nevertheless.
The e-cpc is interesting to look at. During Black Week, the average e-cpc was € 0.31, whereas on Black Friday itself it rose to € 0.48 while the amount of sales also rose compared to the rest of the week.
Success Case: Emma Sleep
Emma Sleep was founded in 2015 in Frankfurt. Their goal: making the purchase of a mattress easier! There are countless mattresses for sale on the market, which means a long search process for the customer along an infinite number of shops – Only to become a little to nothing wiser in the end. Emma Sleep makes the search for a new mattress a lot easier. On their website the consumer finds the best-tested mattress suitable for everyone.
The Emma mattress was tested as the best mattress in six of the twelve countries their mattress is sold in. In these tests they scored (among other things) high points on the durability and support of the mattress. This raises high expectations among their buyers. Therefore, consumers can try the Emma mattress for 100 nights.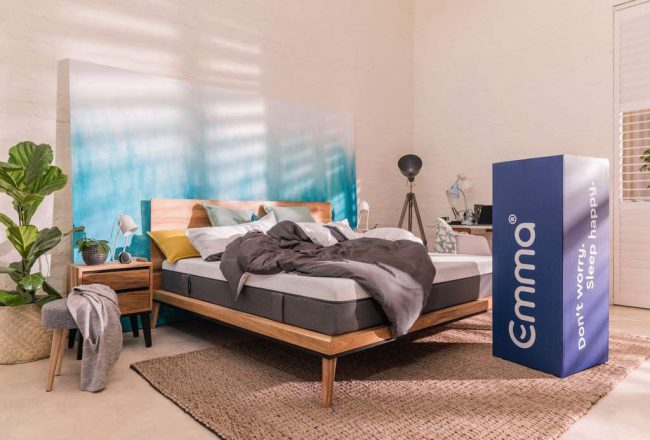 Emma Sleep offered a great discount of 20% on everything – even their best-tested mattresses. Next to a very good discount, they did not only rely on the Black Week, but had different pre-sales as well. Germany even started their sales period as early as November 9th. Like this they were able to attract the Black Friday early birds, and position themselves strongly against their competitors.
Results
Emma Sleep collaborated directly with 28 different international publishers in order to not rely too much on one single publisher, or just a handful. This resulted in a broad visibility for their international labels across many different websites. Their Black Friday offers were picked up by 133 publishers in total throughout November.
Since Emma's discount offer was valid for almost the whole month, we've compared the results with the past year to get a clear image of what happened in this years promotions. Their overall traffic increased by more than 280%, and transactions increased by more than 130%, compared to November 2020. This shows that Emma Sleep's approach this year was a smart one and that their attempt to attract the early bird consumers was successful.
This year's campaign performance increased by almost 150%, and as a result of that, sales for the advertiser increased massively as well as revenues for the promoting publishers.
Conclusion
All in all we can conclude that Black Friday 2021 was once again a huge success. Investing time, resources and money into different kinds of publishers generated significant results for the advertisers. It shows that preparing in time really pays off, both for advertisers as well as publishers: the increase in unique traffic and the increase in sales speak for themselves. And next to that, there is still the branding effect that will kick in, once these advertisers start their Christmas campaigns. We are certain that their Black Friday actions will also positively influence their December sales.
If you're planning on participating in Black Week next year, take your learnings from this year's results and start on time preparing for your deals. Read our five tips for a successful Black Friday campaign in advance.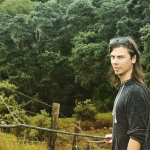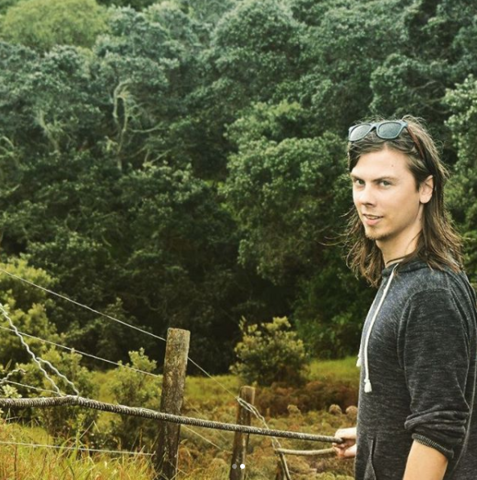 Want to know more?

Contact me or fill in the form on this page.
Lars Wiesner, Team Lead International, Daisycon (part of Linehub)