Looking back on E-Marketing Paris
Author: Sylvain Joseph, Channel Manager France
Date of publication:
Last week Daisycon was present at E-Marketing Paris, one of the biggest digital marketing events held in France, where experts come to meet and discuss the latest trends in the industry. After two years of lockdown, a fair like this was a perfect opportunity for advertisers, publishers and agencies to meet face-to-face!
During the event, our French team was available to share its affiliate marketing expertise, and to show visitors how an affiliate campaign can complement and improve a company's global marketing strategy. Not only was the event a good occasion to catch up with existing stakeholders and to listen to their stories about the past years, our team also had the opportunity to explore collaborations with new partners! We look forward to all the new partnerships that are already being set up thanks to our encounters and meetings at E-Marketing Paris.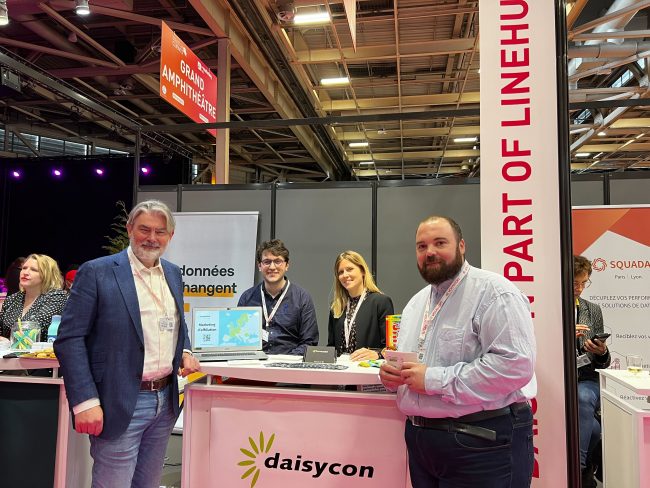 Looking back on the fair, we are proud to have contributed to such a dynamic and creative atmosphere. We are confident that our visit in Paris has been a great success, and we can't wait to create even more meaningful connections with advertisers and partners in 2022 and at next year's event!
If you haven't been able to visit us at E-Marketing Paris and you can't wait for the next fair to hear what Daisycon can do for you, don't hesitate to reach out to us – we are happy to talk about possibilities!