Emma x Daisycon: Sweet dreams of international success
Author: Martin Solibakke, Business Development Manager Norway
Date of publication:
We spend a third of our time in bed. Through the international collaboration between Daisycon and Emma, the affiliate program has helped tens of thousands of Europeans acquire world-class mattresses and improved their precious sleep.
The result: In just a few years Emma has emerged as one of the leading sleep brands, and the world's leading D2C sleep brand. We wanted to hear from Emma themselves, and asked them a few questions about their record-breaking year, their thoughts on affiliate marketing and their collaboration with Daisycon.
About Emma:
Emma – The Sleep Company – was founded in Germany in 2015, with the goal of improving the entire world's sleep quality. Since the early days in Frankfurt, the innovative startup can proudly say they have the most award-winning mattress in Europe whilst having expanded to over 25 countries. In 2020 Emma grew by an enormous 170% compared to last year, with a revenue of 405m euros.
An introduction to the case
The famous American author F. Scott Fitzgerald once said 'The worst thing in the world is to try to sleep and not to'. Maybe the creator of The Great Gatsby was right; The importance of good sleep cannot be underestimated.
In early 2018, Daisycon and Emma started collaborating originally with the aim of increasing their visibility and market share in the French market through an affiliate program.
But arguably, one of the biggest advantages of collaborating with an affiliate network such as Daisycon is the international network you get access to as an advertiser. Emma made good use of this, expanded their collaboration with Daisycon into BeNeLux and in early 2020 into the Swedish and Danish market.
Since then, Daisycon has proactively worked on activating the leading and most relevant publishers within e-commerce to promote the program – all whilst Emma have remained in full control over which partners ultimately got access to the program. Daisycon has activated carefully selected discount sites, ensured Emma's presence on both general comparison sites and those specifically comparing mattresses, and massively increased their visibility on Google Shopping Ads via the leading CSS partners in the region.
All this whilst the advertiser has only paid for actual performance. Just like any e-commerce advertiser at Daisycon, Emma only pays a predetermined percentage of the total order value Daisycon's publishers generate for them. This ensures a financially risk-free affiliate program, whilst their ROAS has remained well above 10.
So let's dive into their road to success and learn more about our international collaboration.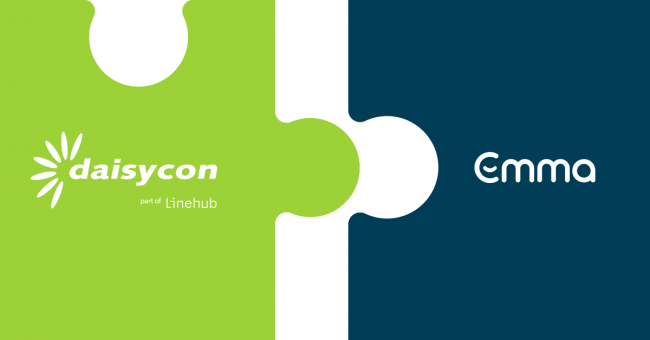 Well done and congratulations on a fantastic 2020. Emma was founded only six years ago, how have you already managed to achieve €405m in revenue and become such a leading brand in your e-commerce category?
Dr. Dennis Schmoltzi, CEO of Emma:
"Thank you, we are very excited about our massive and purely organic growth. With our sales, we have not only emerged as one of the leading sleep brands in just a few years, but we are also the world's leading D2C sleep brand with 1.5 million Emma mattresses sold in 2020.
To make this growth happen, we focus on four pillars: international expansion, product quality and innovation, supply chain and our team. In terms of expansion, we launched five new countries in 2020, selling our Emma products in 26 countries worldwide, and are further establishing existing countries by boosting our brand awareness.
In addition, we invest a lot in the quality of our products: We have more than 30 experts in our R&D team who are creating our innovative products, we operate our own world-class mattress testing lab and we won more than 30 product awards in several countries. Also, despite this growth, we can rely on a strong and resilient supply chain as well as a diverse and global network of suppliers.
And finally, we are proud to have an outstanding team of more than 500 "Emmies" at four different office locations – we consider this the most important factor for our success."
The affiliate program in the French market has been quite successful the past few years, with tens of thousands of sales and well over €10m in generated revenue through affiliate marketing. How has the collaboration been from your point of view?
Suzanna Malkoun, Junior Marketing Manager France:
"Working with Daisycon has always been really smooth. As we keep growing and scaling the business, it's great to know that Daisycon can take care of the operational aspect of our affiliate channel – this allows us to dedicate time to analytics and optimization.
Our responsive and helpful account manager, Johanna, has also been key in helping us vastly scale our operations and revenue over the last 2 years."
Why has Emma decided to include affiliate in your marketing mix, and how does affiliate complement the rest of your marketing efforts?
Sahil Mehra, Senior Team Lead Scandinavia:
"Our strong and efficient marketing attribution model is also part of our growth success story. At Emma, we follow the agile approach of formulating hypotheses and testing them. That is what we do for our marketing mix as well, and it differs from country to country.
In Scandinavia for example, Emma was competing against some serious players that have been in the market for much longer. Therefore, it was important for customers to hear from informed and trusted sources about the advantages of buying our mattress over the ones of competitors.
Affiliates are one of these trusted sources in the market. It also gives customers various touchpoints online to come visit our webshops, which is one of our major goals since we are currently 100% D2C in the market."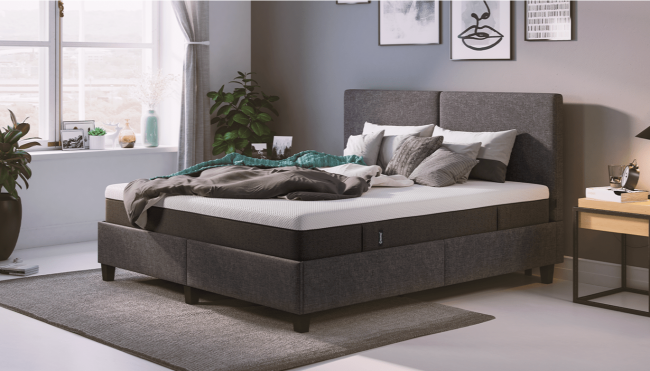 Our international collaboration expanded into the Nordics in Q1 last year. What is your verdict on the performance and service Daisycon has offered Emma in Sweden and Denmark over the past 12 months?
Emilia Chmielowska, Business Development Manager Scandinavia:
"In the past 12 months, Daisycon has become an important partner for us both in Sweden as well as in Denmark. The overall experience of working together has been outstanding, which shows in the increase of our publishers' base and general performance. I believe this collaboration has proven to be crucial to Emma's overall growth in the Scandinavian markets, helping realize the dream of better sleep for everyone."
What do you appreciate the most with your collaboration with Daisycon, and are there any aspects we can improve upon?
Emilia:
"Daisycon has consistently offered us great account management. Michelle, with whom we work in Scandinavia, is always available to offer her expertise and vigilantly monitors our account. Thanks to this, we can continuously optimize and scale with agility."
Emma has 'tailored' its own affiliate program at Daisycon, from a longer-than-usual pending sale period due to your generous return policy, to the commission structure and how you remain in full control of which of Daisycon's publishers get access to the program. How important has this flexibility been to Emma?
Emilia:
"A partner such as Daisycon, who can accommodate our needs and offer us a similar level of flexibility we want to give our customers, is of great value. I reckon this agility and openness contributes to the success of our partnership. While this of course confirms the quality of our products, it also shows the importance of this partner-focused approach.
Such an understanding of our brand allows to find the best fits when it comes to publishers and make the most out of the collaboration."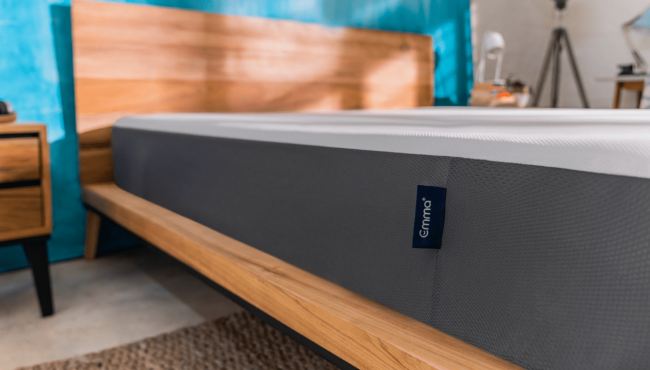 What are the biggest benefits of collaborating with an international affiliate network, and are there any challenges?
Sahil:
"Internationality is deeply rooted in the DNA of Emma. Currently, we are active in 26 countries worldwide and more countries are going to be launched. This means that whenever we onboard an external partner, we are looking for partners with an international presence. It eases implementation and ensures the adaptation for different countries.
It also gives us better account management from the partners end. In addition, we learned that the more international the affiliate network is, the better the quality of the affiliates and at the same time it gives us a wide range of partners to choose from."
What are you hoping to achieve in the future through your partnership with Daisycon, either generally or in specific markets?
Sahil:
"We looked for a strong and agile partner that offers permanent support in terms of market knowledge of affiliates and technical support. We are hoping to see even more high-quality affiliate partners being added on the platform and then being onboarded by Emma."
International Growth
When properly managed, an affiliate program will continue to grow over time as new, relevant publishers get involved with the program – and existing partnerships are nurtured and optimised.
Whilst the Nordic programs went live a year ago, Daisycon has ensured a healthy progression in the remaining European campaigns, with a growth of 145% in Q1 2021 compared to Q1 2020.
Daisycon is pleased with the collaboration, and happy to have played an important role in Emma's meteoric rise as an international sleep brand. In the upcoming weeks Daisycon and Emma expand the collaboration by launching campaigns in new markets and countries, cementing the partnership further.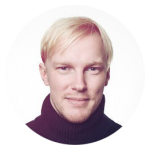 Curious to find out more? Contact me and I'll gladly discuss the possibilities for your brand.
Martin Solibakke, Business Development Manager Norway (part of Linehub)