Get the most out of Black Friday with Daisycon!
Date of publication:
Black Friday preparations 2023
Black Friday, one of the most exciting shopping events of the year, is just around the corner. It's a time when consumers seek great deals, and advertisers and publishers get the opportunity to promote their brands and boost their revenue. At Daisycon, international professionals with diverse responsibilities are working together to ensure the success of Black Friday. In this article, they provide unique insights and tips about this crucial time of the year.
Insights from the Professionals
At Daisycon, we are already working hard to prepare Black Friday. Each team member has their own priorities and responsibilities. We asked three different professionals about their experiences, tasks, and tips for Black Friday preparation.
Lars, Head of International Channel Management, is responsible for overseeing international colleagues. During this period, his main focus is on organizing internal processes and ensuring their smooth execution.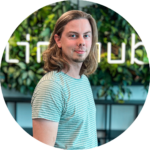 We are currently making sure that everyone internally and externally is aware of Black Friday and the opportunities at Daisycon. During Black Friday, I ensure that transactions, promotions, and communication are well-coordinated, and that all agreements are upheld.
Lars, International Channel Management
Jurre, Channel Manager for Gaming and Media, serves as the relationship manager for advertisers and publishers in this channel. His top priority is maximising campaign results and elevating collaborations to a higher level. Jurre ensures that (Black Friday) publishers' communications are conveyed to advertisers in the most appealing and relevant way.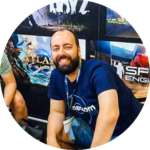 Establishing a fitting collaboration is crucial for me. Additionally, I maintain clear communication with my key publishers to secure the best deals.
Jurre, Channel Manager for Gaming and Media
Amber, Publisher Manager, is responsible for the major publishers at Daisycon. Her task is to identify opportunities, initiate collaborations and ensure that these publishers make the most of the Daisycon network. Amber serves as their primary contact and ensures they receive the support they deserve. We asked Amber about her tasks during the Black Friday preparation.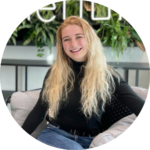 Phew! What am I not doing? I actually started setting up the internal Black Friday process months ago. This involves marketing planning, internal communication, documentation and much more! As a Publisher Manager, I also spend a lot of time brainstorming with publishers, devising the best strategies together and making sure the Black Friday promotion options reach the advertisers.
Amber, Publisher Manager
Learnings and Experiences around Black Friday
It happens every year that an advertiser allocates (additional) budget just a week before Black Friday. Unfortunately, the best spots are already taken. We always strive to secure a good deal for you anyway, but being early ensures you can get much more out of it. Expectation management is key; not every publisher is a perfect match for every advertiser. It's our role to assist the advertisers in this regard.
The most important lesson I've learned is this: you can buy as much promotion as you want, but if you don't have a compelling offer during Black Friday, the results will be disappointing, especially if your competition has a great offer.
Lars, International Channel Management
What Makes a Good Promotion?
Think out of the box! A good promotion doesn't necessarily mean a high discount. Consider using appealing visual content. Since most Black Friday content is usually black, stand out from the crowd! Also, highlight your Unique Selling Points (USPs), such as extended warranty, free/fast delivery, or a small gift for the consumer.
As a brand, you must create FOMO (Fear Of Missing Out) during a period that lasts only a few days. In those few days, you must make your product appear essential at that moment.
Jurre, Channel Manager for Gaming and Media
Isn't it too early to start with Black Friday? It's only July…
Black Friday is one of the biggest events of the year, which is why it's crucial to begin preparations in advance. Publishers are already setting up their positions and devising pricing strategies. The earlier you start, the more assured publishers are that their positions will be sold. Don't forget to check out our Daisycon Marketplace for Early Bird discounts.
It's one of the biggest moments of the year, and it requires good organization. If you're not ready, your competitors will be.
Jurre, Channel Manager for Gaming and Media
Collaboration between Publishers and Advertisers
Effective communication is key to ensuring successful collaboration. Ask the publisher what they need and communicate it clearly to the advertisers. Establish a standardised process so that everyone is aware of the agreements. It's a good idea to schedule regular meetings to discuss everything related to Black Friday.
The publisher comes first for me. Without our publishers, we are nothing. I make sure they establish fitting collaborations with advertisers, as a proper collaboration yields much better results. Everyone is happy.
Amber, Publisher Manager
The Golden Tip
We asked our professionals for the golden tip for the upcoming Black Friday. Lars emphasizes the importance of spreading your budget between branding and conversion-focused promotions. This way, your brand is seen in multiple stages of the purchasing process.
Focus primarily on publishers who can provide extra attention within your industry. It's even better if a publisher has an affinity for your products. If your publisher would buy your product, they can sell it even better.
Jurre, Channel Manager for Gaming and Media
Take a look at our Daisycon Marketplace or contact your Daisycon representative for tips and the best offers within the Daisycon network.
With these valuable insights and tips, you can prepare yourself and your company for a successful Black Friday. At Daisycon, Lars, Jurre, and Amber are ready to assist and support you in achieving success during this significant event. Don't hesitate to reach out to them and make use of Daisycon's expertise and opportunities.
Wishing you fun and success during Black Friday!