How to expand your business to another country by using affiliate marketing
Authors: Glenn Goudsmit, Benjamin Bracht & Elise Ernst
Date of publication:
If you've got a steady online business you might be considering expanding to another country. By using affiliate marketing to do so you can test the waters; see if your target audience in a different geographic area is just as interested in your product or service. Although expanding your affiliate campaign might seem simple there are things you need to take into consideration.
At Daisycon we've got the expertise to help you roll out your online marketing activities in national and international markets. Since the turn of the millennium we've been doing so for companies across Europe. We are here to help you as well. Read our tips below and reach out if you are ready to explore new regions.
Market research
First of all you need to do some research into the country you want to expand to. Is there a demand for your product or service and who are your competitors? We advise you to look at:
Competition & Customs
Who are your main competitors, what do they do and what not, is there a market gap for you to fill and are you able to send your products according to country standards. Adding to that, make sure you fulfill all legal requirements and adapt if necessary. Take a look at your competitors' websites and advertising means, you might even find some information about their affiliate program. Take into account that other companies might have established great brand awareness whereas your product- or company name might be new to the same audience. So don't be blinded by their affiliate results, invest in branding and be open to advice from your affiliate specialist at Daisycon.
Promotion strategy & Pay-out
Make yourself familiar with the types of promotion and payment models that are popular by local publishers. Prepare your promotion material and make sure that your pay-outs are higher than your competitors. If you offer a lower commission there should be something else to attract publishers to promote your campaign.
Local feeling and cultural differences
If your market research gave you a good impression of the country you can start with giving your webshop a local look and feel. It's usually not sufficient to copy-paste all content in another language, chances are it doesn't match the local market. Look at other webshops to get an idea of possible look and feel color- and structure wise and use native translators to help you with translating your content.
Adding to the local feeling are some practical matters: the use of a local customer service number, shipping logistics and payment methods that are custom in the country you're expanding to. Giving your customers multiple shipping and payment options is always a good idea, if you have the means to do so. Make sure visitors know about shipping time and possible delivery costs before they add their full address to guarantee fewer dropouts in the checkout process.
Country specific tip:
In Belgium and the Netherlands it's customary to show reviews on your website, either hosting them yourself or by integrating a third party review site. You can ask your customers to leave a rating and/or review by for example adding this into your confirmation email.
Do not take cultural differences for granted, two countries that might seem alike can have many differences which aren't always visible at first glance. Customers might have certain anticipations when it comes to online shopping, navigating the webshop in a logical way but also specific expectations about delivery time and packaging. Not adjusting to this could have a negative impact on your business.
Last but definitely not least is registering a country specific URL. This gives visitors a sense of security and safety while shopping. In our experience a .com domain rolled out in several countries doesn't work as well as a dedicated URL. So make sure your visitors in Germany can shop in a .de webshop and people in Denmark can find you using a .dk domain.
Branding vs conversions
Although your brand might be known in the country you're expanding to, that doesn't necessarily mean your brand is well known in the markets you're trying to reach. Not being able to measure the ROAS of your branding efforts directly might feel uncomfortable but it often is the best choice if you don't want to wait for your webshop to grow organically; which might take a long time.
Country specific tip:
In Germany free return shipping is the norm, make sure you can offer this as part of your service.
Keep in mind that if you don't invest in branding, it doesn't make sense to start an affiliate campaign focusing on conversion – for example by attracting discount or cashback publishers. Treat affiliate marketing as a perfect way to supplement your branding efforts; increasing visibility for your brand and products and focus on soft-conversion points, like a lead campaign, at first.
Other tips
Let natives review your website, not only focusing on language but also lay-out, color schemes and navigation. You want to make sure your webshop connects with the local target audience.
Trust your local partners and make use of their expertise and experience.
Communicate with local publishers and ask them for feedback, not only for your own benefits but to ensure a strong partnership with your affiliates.
Adapt your promotion material; not only language should be correct but the material should be recognizable according to the look and feel of your webshop. Do not forget to adapt product feeds and voucher codes as well.
Country specific tip:
Norway isn't a part of the European Union so if you're expanding into Norway from a EU country think about customs and vat and make sure your goods are still competitive after these extra costs.
Common mistakes
If you keep our tips in mind and let us help you with expanding your business and affiliate campaign you are good to go. To keep you on top of it, here are the most common mistakes as a summary of our tips:
Duplicating an affiliate campaign from one country to another without adaptations.
Using the English language for all foreign webshops and campaigns.
Not caring about investigating your competition.
Not creating a local domain but using .com for all foreign webshops.
Keeping your payment possibilities in your webshop the same for all countries.
Taking cultural differences for granted.
Our affiliate marketing specialists helped many companies expand their business abroad. Reach out to us and let us help you grow!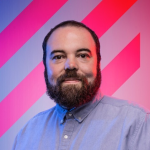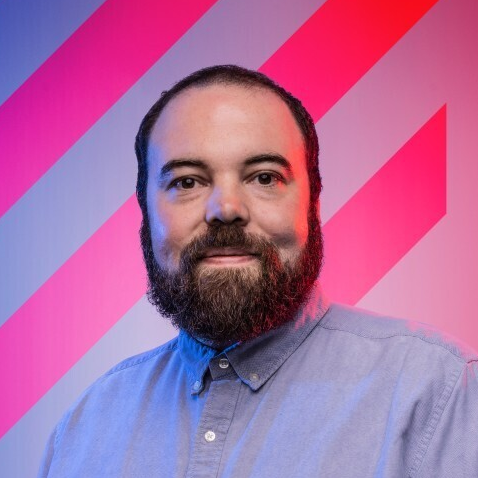 Contact information
Reach out if you need help expanding your affiliate campaign into another country.
– Glenn Goudsmit, Head of International Operations