Are you new to affiliate marketing ? learn all about the different commission models
Author: Nathaniel Jones, Account Manager France
Date of publication:
If you are new to affiliate marketing and digital marketing in general, you may be confused about all the jargon that you come across. Which is why we have made the following brief break-down the various commission models that can be applied and which may suit your campaign the best.
In the field of affiliate marketing, there are different types of commission structures, that as advertisers you can choose from to reward your publishers for getting their visitors to complete a specific task. Depending on your offering (products or services), business objectives, budget etc. a commission model will suit your company better than others.
The commission is also one of the determining factors for a publisher deciding whether or not they will want to promote a particular campaign, so it is important for advertisers to choose wisely. Publishers are looking for campaigns that fit their media, but also that they think will generate revenue for them. Having the appropriate commission structure will allow the campaign to be more attractive and help recruit more publishers that fit your campaign.
Performance marketing, is a marketing model in which advertisers pay their partners only when a particular action takes place or goal is reached. CPA (Cost per action), is a general term which encompasses all of the commission models detailed below.
The different commissions are as follows:
CPA (Cost per action): A commission is paid for a specific action: a newsletter signup, a click, contact request, form submission, etc. it is a broad term that encompasses a number of different commission models.
CPS (Cost per sale): This is one of the most popular commission models, in which the advertiser will pay a publisher commission when a visitor directed from the publisher's website makes a purchase. Typically this is a percentage of the customer's shopping cart, but it can also be a fixed amount in some cases.
CPM (Cost per mille): Publishers are rewarded with a fixed fee for every 1000 impressions (views) that view an advertiser's material on the publisher's website.
CPL (Cost per lead): In this model an advertiser will pay a publisher when they are able to generate a lead for them. A lead is a potential customer that expresses their interest in the advertiser's offer. Their interest is measured by them completing a specific action such as filling in a form, subscribing to a newsletter, new memberships etc.
The amount paid is a fixed amount per lead, and it is generally based on the information
that the lead must provide.
CPC (Cost per click): A fixed amount that the advertiser pays for each click that takes place on their advertising. As opposed to CPM mentioned above, this model only rewards the publisher when clicks on the advertiser's material.
Fixed fees: Some publishers – typically large media or perhaps influencers – will request a fixed fee to publish an article, make a post or mention your brand. These fees will depend on the size of the media and the content that will need to be created. If the time is chosen correctly this may be a powerful tool to increase visibility of your brand and increase reach.
App installs: If your company has a mobile application and you wish to increase the number of users, there is also the possibility to reward your publishers each time they are able to generate a download. In addition to this, Daisycon also allows advertisers to pay commissions based on in-app purchases.
Revenue share: If your offering is on a subscription basis or other fee model and your customers are billed monthly, there is a possibility to pay your publishers for each customer payment, however the set-up of this model is a little more technical and will require some support to implement.
If you have any doubts and would like to discuss which model would best suit your campaign, please do not hesitate to reach out to one of our account managers.
How to determine the amount of your publisher commission?
Once you have made a choice about which commission model you will be applying to your campaign you must then determine how much you will spend on your publishers. As mentioned above, the commission is a key aspect of making your campaign attractive and will therefore determine its performance. To set the amount of your commission the following factors are some key considerations:
Competitors: Look into your competitors, whether they have affiliate programmes, or industry averages to determine what will be suitable for you. Feel free to discuss this with your account manager as well, they would be happy to advise you.
Costs & margins: It is important to understand where your costs are and what your budget is before setting your commission. Look at your margins and ask yourself what is the most you can afford to pay out to your publishers without reducing your profits too much or adjusting your price.
Average shopping cart & targets: If you do not have specific targets set, think about what you hope to achieve through your campaign during a specified time period – think numbers – but try to be realistic and conservative in your estimates. Once your targets are set they will allow you to calculate how many customers you will need to reach them, and help determine how your publishers can help you reach these targets.
How to get affiliates to be more active
Once you have determined the commission structure for your campaign and the amount that you would like to reward your publishers with, there are a few other methods you can employ to attempt to boost the performance of your campaign. Keep in mind that these may not be necessary and can be implemented at a later date once your campaign is live. If your campaign is already live, feel free to discuss these with your channel manager, simply fill out a ticket in Daisycon's platform.
CPA boost/increase If you would like your publishers to push your campaign to their audience, there is the possibility to provide them with a higher commission during a temporary period. This is called a CPA boost or a CPA increase, it will incentivize publishers to be more proactive with your campaign. If you have interesting sales on certain of your products during a certain period this is something that you could consider implementing.
Tiered commission A tiered commission structure is a way of rewarding publishers that are performing well on your campaign. It works by allowing you to provide higher commissions to groups of publishers that generate the most sales, leads etc. For example, you can decide to set-up a tier 1 with a commission of 12% for publishers that drive more than 50 sales per month as opposed to 10% for those lower.
You can also download our white paper to learn how to set the perfect commission for your affiliate campaign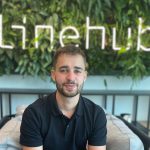 More information?
If you have any more questions, need any more clarifications or advice, please reach out to me, I'm happy to help!
– Nathaniel Jones, Daisycon Account Manager France