Performance based marketing for TikTok [The basics]
Author: Laura Wulteput, Channel Manager Daisycon Belgium (part of Linehub)
Date of publication:
The TikTok videos can be found everywhere. Thousands of videos are published every day, and yet there is room for more. Although the app has been incredibly popular with children and young people for a long time, adults have also found their way to the TikTok community since the lockdown. For whom are there still opportunities? Those are the online webshops.
Only a few companies are already active on TikTok and know what value the app can offer for their communication and marketing activities. The growing platform offers opportunities to be enormously creative with video content. In this update I'll tell you more about the opportunities that TikTok brings to advertisers.
First things first
The basis for getting started is a clear strategy and good guidance. Advertising on TikTok is still in its infancy, but this also brings advantages. Let's get back to basics:
Advertising on TikTok
The numbers don't lie: TikTok is gaining popularity and is anything but a one-day fly, as many first thought. Social Pilot made this clear with some statistics:
Worldwide there are more than 500 million active users
Of these, 41 percent are between 16 and 24 years of age
On average, users are active on the app for over an hour a day.
In total, more than 100 billion videos are watched every month
Nearly 70 percent of users spend their time watching videos
More than 34 percent of users post daily
A company that is not yet active on TikTok with affiliate marketing today, might want to change that quickly. TikTok is booming and that provides additional promotional opportunities. The platform has a large organic reach and a wide range of influencers.
Using influencers via TiKTok
The impact that influencers have within TikTok is different from the usual social media channels. On TikTok you post multiple videos per day and you are much more direct in your communication.
The message is also explained in a video, no longer via a photo or text like on Instragram. Transferring the call-to-action becomes much simpler and more effective. And all this in a creative way.
What are the expectations of a TikTok promotion??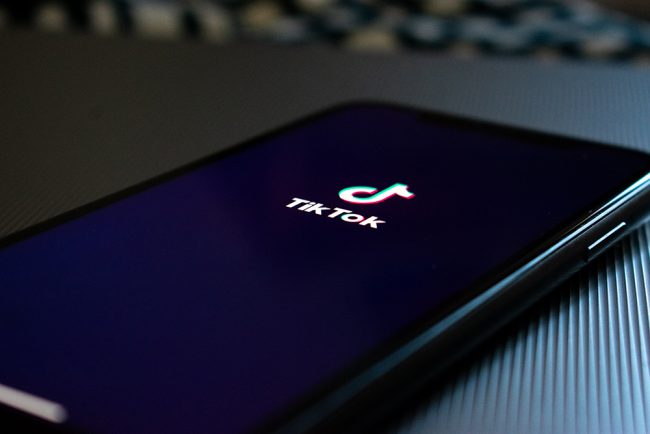 Different from other social apps, TikTok has a very large organic reach. Moreover, this organic reach is also growing every day and they have already proven that in recent weeks. It's no longer teenagers who create video content, adults have also found their way to the app. This makes it a lot more interesting for advertisers.
Moreover, the playing field is different than other social channels. So it doesn't matter if you have thousands of followers or not. It's an added value, but the biggest indicator are the views. So it is perfectly possible that a certain video has thousands of views, while the user only has 500 followers. Anything is possible, as long as the content of the video is correct.
Finally, you may not believe it, but if you compare the number of users with the already published videos, there is a shortage of video content. In other words: there is room for more companies.
The right influencer for your campaign
Together with Daisycon, advertisers can determine which type of influencers suit the company's image. These influencers are subdivided into types based on reach, interests, views and followers. The advertiser determines the advertising budget, who they want to reach and what the customer journey is. Once that has been determined, the selected influencers are briefed and the collaboration can start.
Finally, the dedicated Channel Manager at Daisycon will monitor the results and report to the advertiser on a regular basis. This includes insights such as number of clicks, transactions, conversion rate and e-cpc.
Performance based
Advertising via TikTok is mainly done via influencers. Through Daisycon we can link you to the right profiles. Once the promotion has started, the advertiser pays on the basis of CPS, CPL or CPM.
The return on this investment is clicks to the web shop that go to leads or conversions, depending on the end goal. The conversion rate is quite high because influencers explain in their videos what the product is and where exactly you can find it (via the link in bio).
Maximum number of views
What if the video goes viral and the performance is high? Ultimately, it is the advertiser who pays via a performance based model. That's why we've created a cap, which allows a maximum of 100,000 to 200,000 views per video to be traced. Moreover, it's also easy to find out from which country the views originate. That way, you can also target and set caps in a very targeted way.
Let's get started!
Many companies are still reluctant to use TikTok as an advertising platform. The platform is ideal for increasing brand awareness and reach, both nationally and internationally.
Interested in the possibilities? Contact me, I will gladly discuss the possibilities for you!
Laura Wulteput, Channel Manager Daisycon (part of Linehub)