Content Commerce, a performance-based channel to generate revenue
Auteur: Johanna Floris, Senior Channel Manager France
Date of publication:
The evolution of digital advertising is shifting towards investment optimisation for both advertisers and publishers. Advertisers want to control their costs and profitability as much as possible and the media must find growth levers by capitalising on their content to offset the decline in paper sales.
Historical levers such as display or sponsored links are seeing their effectiveness plummet and are no longer profitable for brands.
On the audience side, aggressive and intrusive advertising is less and less accepted by Internet users who now want to see relevant and personalised content. They are looking for information about a product or brand themselves before making a purchase. They are looking for recommendations, ideas, inspiration and advice.
It is in this context that Content Commerce is being embraced by the media as a new channel to generate additional revenue and engage their audience, and at the same time offer advertisers a performance-based advertising device.
What is Content Commerce?
Also known as Content to Commerce, this term refers to the recommendation of products or services integrated into content. This system allows the media to be linked to merchants on a performance basis.
More specifically, the publisher receives a commission from the merchant for each sale generated by its audience via its media.
Content Commerce has a commercial objective to generate conversions.
The publishers offer advice, tips, good deals, comparisons or product analysis to their audience via articles, videos or shopping guides.
They know their readers and will propose content that perfectly meets their expectations and needs, while always respecting the editorial line of his media.
Showcasing and recommending products that have nothing to do with a publisher's main theme will give an overly commercial image of the article and will break the reader's loyalty. It is therefore in the interest of engaging his audience that the publishers will propose relevant content.
Content Commerce: an essential part of an inbound marketing strategy
Adopting an inbound marketing strategy means implementing a set of methods to attract new customers, generate conversions and build customer loyalty.
Content marketing, which is the creation and distribution of content, is an integral part of an effective inbound strategy. Among the content marketing tools is Content Commerce, which is a win-win situation for all three parties: advertiser, publisher and user.
Advantages for the advertiser:
The advertiser benefits from quality content while controlling its costs with the pay-for-performance model. Its brand image is strengthened by demonstrating its expertise in its field. It also benefits from lower cost visibility and develops its reputation. Content Commerce brings him qualified traffic via the receptive audience of the media and the SEO editorial content, optimised for search engines.
Benefits for the publisher:
The publisher builds reader loyalty with relevant content, but above all, monetises his audience with an additional source of remuneration through affiliation. Remuneration is usually based on CPS (cost per sale), CPA (cost per action) or CPL (cost per lead).
All the traffic that was previously neither tracked nor exploited, will generate income and even passively in the long term when the content remains published.
Benefits for the user:
The user is satisfied to have found the relevant information that will trigger the purchase of the product that meets his needs. The user will have a feeling of belonging to a community because the media and the brand have been able to meet his expectations and offer him the appropriate product.
Key points:
Advertiser:
Quality content & SEO
Cost control
Brand image
Notoriety
Qualified traffic
Publisher:
Loyalty
Monetisation
Additional income
User:
Relevant information
Purchase
Community membership
Content Commerce in practice
To implement a successful content commerce strategy, it is important to follow these recommendations.
Publisher type:
Large generalist media, specialised content sites, good tips sites, bloggers.
For example, choose a publisher whose audience corresponds to your personas to bring you sales. The volume of qualified traffic is also to be taken into account if you want to boost your visibility over a given period.
Content type:
Editorial content, product test, video, tutorial, live shopping, buying guide, product comparison, sponsored articles.
Choose the most appropriate medium according to your objectives and expected performance. A shopping guide will convert more in the short term than an article, which will have a long-term impact.
Advertiser type:
Fashion, beauty, travel, furniture, decoration, tech, gaming are some of the most popular themes for online shopping. Choose brands and themes that are appreciated by your audience to build loyalty and commitment.
Good to know:
The affiliate platform assists merchants in choosing affiliate partners and provides expertise to help you communicate at different stages of the customer journey.
The material
Complete briefs with current and detailed information on prices, promotions and products, visuals in the requested formats, product page urls are all elements to be provided to make the collaboration a success.
The advertiser must adapt to the needs of the publisher in order to be promoted in the best conditions.
KPI's:
Click rate, number of sales, cost per impression, turnover, ROI…
They are to be defined before the campaign. These KPIs are adapted according to the objective of the campaign, whether it is branding or performance, to generate traffic or sales/leads.
Focus on sponsored articles: why they are a must
A sponsored article can be part of the Content Commerce system, but it is an advertising contract between the advertiser and the publisher. It is written by the publisher in return for a fixed fee (to which CPA is often added).
Although it can have a negative and overly advertising image, the sponsored article, if well managed, can be integrated into an overall inbound marketing strategy. Here are some of its advantages:
The topic corresponds to the interests of the media's audience
It is natively integrated
It has an unlimited lifespan
It benefits from the media's search engine ranking
It is SEO optimised by a team of specialised writers
Control of the e-reputation. The message and brand image are controlled by the advertiser who has a right of review before publication.
Long-term quality targeted traffic
Presence at all stages of the buying process: awareness, consideration, decision
The sponsored article can be used to communicate on a new product, an event, a promotional period or to highlight the brand's expertise.
It is a dedicated article that is often coupled with a publication on social networks, visibility on the homepage and push notifications to maximise the campaign's performance.
Daisycon can assist you in setting up performance-based Content Commerce campaigns with the publishers in its network that are most relevant to your brand:
from large generalist media such as Ladbible.com, Gentside, Marie France and Bunte.de to specialist media such as Sneakerjagers, Fashiola, Techradar, Chip.de and Expatica.
Content Commerce is therefore the result of a good mix between advertising and information. Delivering the right message to the right person at the right place triggers the purchase and ensures advertisers a performance-based advertising. Content commerce allows them to control their brand image and guarantees a presence at all stages of the customer journey on different touchpoints by multiplying affiliates.
Content commerce is definitely a channel to be integrated into an acquisition strategy. More and more large generalist media are adopting it to generate revenue and are even dedicating a specialised division to develop offers adapted to customers.
Advertisers are therefore offered new opportunities and communication platforms to increase their notoriety, gain visibility, capture qualified traffic and generate sales and leads.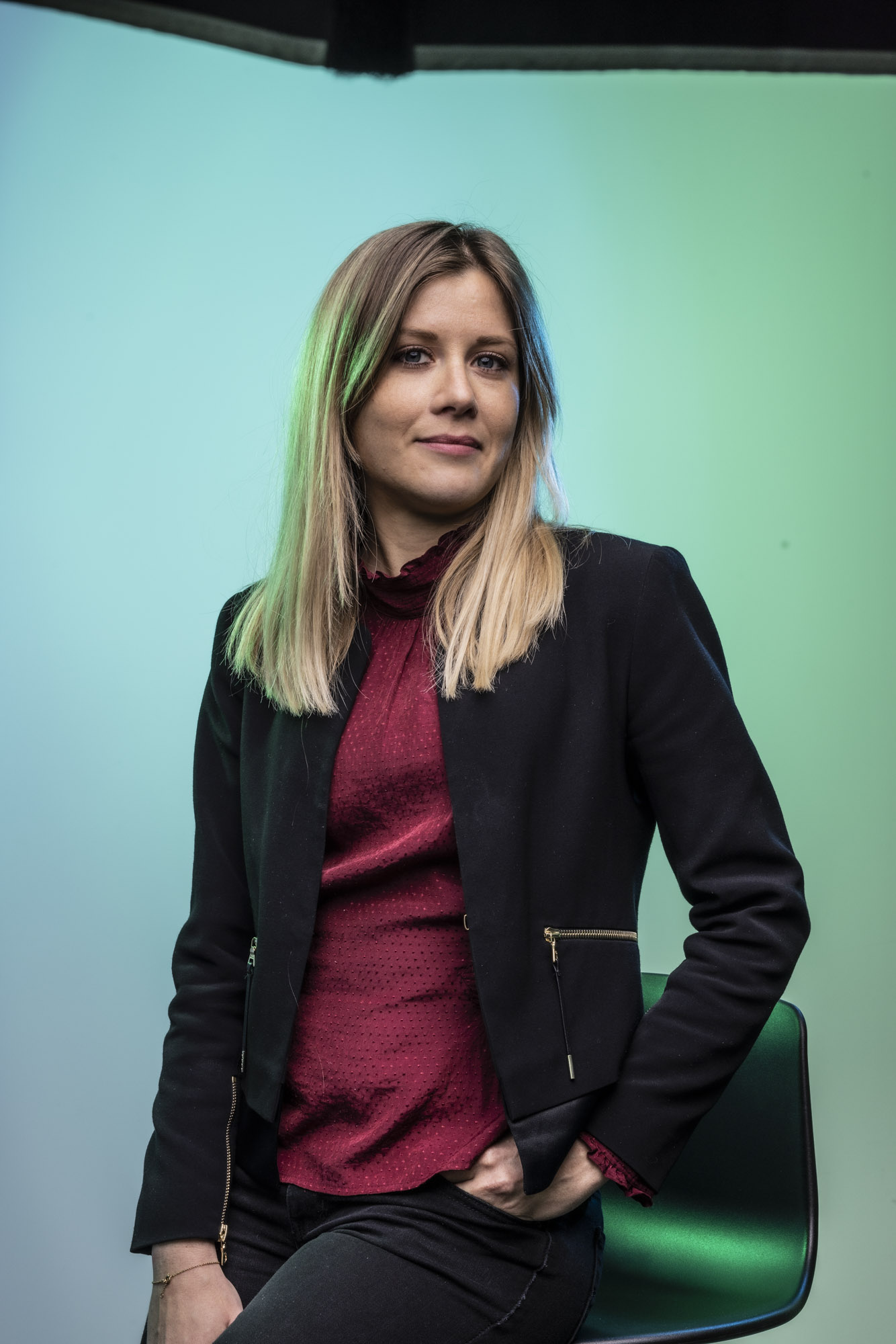 Want to know more?
Contact me if you need help launching your affiliate program.
– Johanna Floris
Daisycon Senior Channel Manager France