How we help Ubisoft growing their own store within Germany
Author: Lars Wiesner, Team Lead International, Daisycon (part of Linehub)
Date of publication:
Ubisoft, one of the biggest game developers in the world, competes with other gaming retailers for selling their own products through their own webshop.
By using Affiliate Marketing through Daisycon's large international publisher network, Ubisoft can efficiently set and execute its own growth strategy. This way they can grow the sales volumes without depending on other retailers too much.
The goal
The biggest challenge for big production companies is their dependence on other retailers. This costs a lot of money as well as resources. Especially with digital products, pricing can be a point of conflict when you are depending on other distributors. This can drive up the cost per new customer.
The solution for Ubisoft was simple: Start their own webshop, where they offer their products to new customers, in order to get them settled within their own distribution network (uPlay). This webshop needs visibility and traffic of course. The goal with the cooperation between Ubisoft and Daisycon was therefore to grow their webshop's reach to acquire new customers.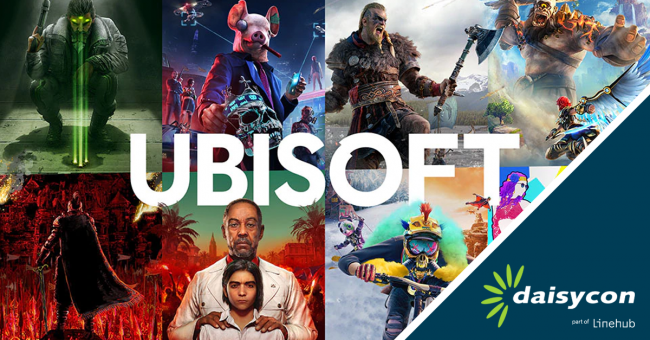 The problem
As a triple-A brand, Ubisoft has a strong name as a game developer in Germany. However, not yet as a reseller of their own goods. Customers are more known with specialized resellers like Mediamarkt or Steam.
Even though this means that Ubisoft still can reach its customer base, this means that their costs per new customer are still quite high. Connecting more customers directly to the Ubisoft environment, therefore, poses a major challenge for them.
The solution
Daisycon works together with a large variety of publishers from all verticals. Connecting publishers from voucher codes, Google Shopping, comparison websites and content verticals ensures the maximum visibility for their campaign. Ubisoft gains maximum visibility with this strategy as those different verticals reach the whole customer funnel.
This ranges from awareness through content partners to consideration with comparison websites down to purchase intent via voucher code websites. Through the high service standard and close cooperation with the Channel Manager on Daisycon's side, it is easy to get the publishers connected to the Ubisoft campaign.
"We like to work with Daisycon because we value the partnership, appreciate the transparency and are enthusiastic about their level of service. In our cooperation, we appreciate the open exchange and the exemplary short response times to inquiries. We also receive relevant advice on the details and therefore feel that we are in good hands. We are confident that we will continue to grow together."
– Jan Kuhlmann, Brand Manager GSA, Ubisoft GmbH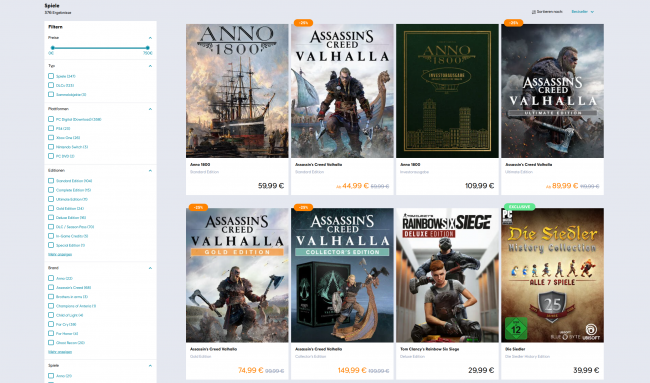 Publishers
Next to the more general publishers, Daisycon also offers multiple Gaming specific publishers. In the beginning, this was mainly focused on big media agencies that promote digital products. By now, the campaign has already attracted more specific publishers, like gaming blogs or YouTube Channels for gaming. This ensures both branding and maximum visibility among the desired target audience.
The campaign profits from regular sales (conversion focused) and branding activities, which make the campaign very attractive for all different kinds of publishers. Together with the advertiser, Daisycon continuously works on improving the campaign, getting in new publishers and adjusting the strategy following both the publishers' and Ubisoft's needs.
Next to the German team from Ubisoft, also teams from The Netherlands, Spain, and Italy trust in their cooperation with Daisycon.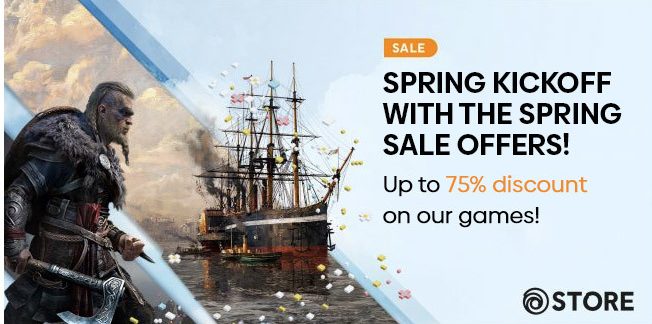 Quick facts about the campaign
Cooperation through CPA, CPC and fixed fee
Most popular game through affiliate channel: Anno 1800
Bi-weekly meeting for closer partnership between Ubisoft and Daisycon
Over 1000 connected publishers
+200% sales in 2020 compared to 2019
The short but regular sales periods cause a big boost for the campaign each time. Limited time offers with special discounts up to 90% are the most significant drivers of traffic for the campaign, resulting in a huge growth on a year to year basis.
The result
Transparency and expertise have led to a significant increase in traffic and sales for the Ubisoft Store. The very close cooperation between Ubisoft and Daisycon has resulted in a textbook campaign, which could be a role model for any retail campaign to come.
Read more:
Would like to know more? Reach out!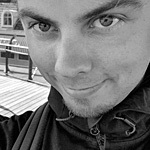 Would you like to know more about what options there are for your business? Contact me, I would love to discuss the possibilities with you.
– Lars Wiesner