Productfeeds
A product feed or product data feed is a file made up of a list of products and attributes of those products organized so that each product can be displayed, advertised or compared in a unique way. A product feed typically contains a product identifier, title, price, description, product image(s) and product attributes. Daisycon processes the product feed of their advertisers every 15 minutes and keeps approximately 10 million unique products up-to-date!
Publishers can choose to retrieve products from the Daisycon databases in two different ways: using a standard or using a specific campaign. When choosing a standard a publisher can retrieve the products of multiple campaigns in one product feed, for example all advertisers with mobile phones or all campaigns selling books. When choosing a specific campaign publishers can retrieve all products of one campaign.
Here's how it works!
First of all, select 'Material -> Productfeeds' from the menu and 'Click here to get started'.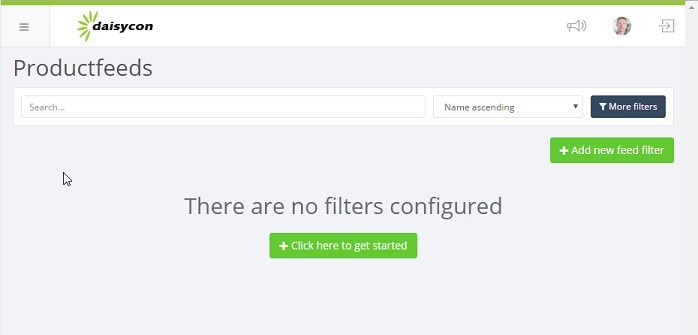 1. Select Using a standard or a specific campaign
Decide if you want to retrieve products from a standard or just one campaign. Using a standard makes it easier for you to retrieve products from multiple campaigns: You can configure which advertisers from the selected standard later on in the configuration process.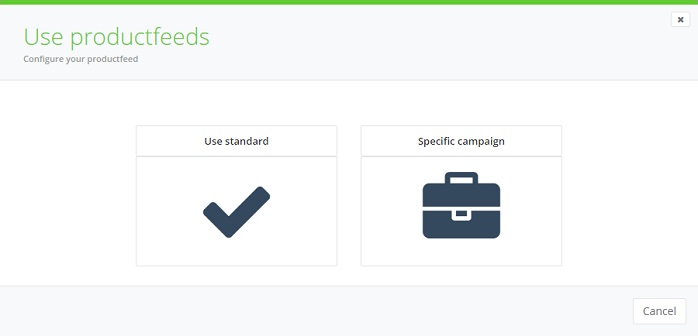 Depending of the choice you just made follow the next link: