Black Friday 2022: Another successful year
Author: Lars Wiesner, Team Lead International
Date of publication:
The week before Black Friday is the week that marketeers world wide look forward to during the entire year. It is the week of brand visibility, the week of standing out from the crowd and the week of sales. In other words: It is one of the most important weeks throughout the year for webshops. Next to that, we do see a move from a Black Week focus to promotions throughout the whole month of November.
For this reason, it is important for us to evaluate the performance of this year's Black Week so we can help our customers to be well prepared for next year's edition. In this blog article, we will have a look at the results and discuss how well Black Week performed for our advertisers.
Black Friday outperformed expectations
Looking at the overall global situation, we can state that the results of this year's Black Friday have positively surprised us. Considering the fact that experts didn't expect this year to be particularly big, at Daisycon we can report that we still saw a growth throughout the network. We observed a strong growth in publisher commissions (+22% compared to Black Friday 2021) and a stable growth of almost 10% in terms of generated transactions. Compared to 2021, Daisycon was able to generate 32% more revenues for their advertisers, and a very strong average EPC of 0.23€ for publishers during Black Week in 2022.
All in all, it looks like great promotional offers and close strategic collaborations between Daisycon and its partners have resulted in many strong partnerships. Despite a global crisis in terms of buying power, these partnerships still brought satisfying results to both advertising and publishing partners.
The successful results of Black Friday 2022 are partly driven by the newly developed Marketplace at Daisycon. This new feature enables advertisers and publishers to directly start close collaborations in a fast and efficient way. Next to that, cooperation with publishers through the Marketplace can also be more cost efficient for the advertiser. Do you want to find out more about the new Marketplace? We have written a short introduction on this new feature.
Customer case: Emma Sleep
Emma Sleep offered varying discounts of up to 60% on different products – among which their best-tested mattresses. Next to a very good discount, they did not only rely on the Black Week, but had different pre-sales as well. Globally, they started their sales period as early as November 1st. Like this they were able to attract the Black Friday early birds, and position themselves strongly against their competitors.
Results
Emma Sleep collaborated directly with almost 50 different international websites in order to not rely too much on one single publisher, or just a handful. This resulted in a broad visibility for their international labels across different marketing channels. Their Black Friday offers were picked up by more than 250 publishers in total throughout November. It was possible to activate so many publishers for their promotions thanks to the Daisycon promotions feed, which enables publishers to always have all active promotions within the Daisycon network online.
During the main event, from November 21st to 28th, Emma managed to grow their revenues by 21% compared to last year by growing their generated sales by almost 17% compared to Black Week 2021. At the same time, traffic only grew by 12%. This is also a result of Emma Sleep' approach to mainly collaborate with content focussed publishers. These profited from the well planned Black Friday strategy, and earned 22% more in commissions (with an EPC above industry standard and a very good CR).
Since Emma's discount offer was valid for the whole month, we've also compared the results with the month of October to get a clear image of what happened in this year's promotions. Their overall traffic increased by more than 70%, and transactions even increased by more than 180%, compared to October 2022. This shows that Emma Sleep's approach this year was a smart one and that their attempt to focus on a whole month paid off.
Conclusion
All in all we can conclude that Black Friday 2022 was a surprising success. Investing time, resources and money into different kinds of publishers generated significant results for the advertisers. It shows that preparing in time really pays off, both for advertisers as well as publishers: the increase in unique traffic and the increase in sales speak for themselves. And next to that, there is still a branding effect that will kick in, once these advertisers start their Holiday campaigns. We are certain that their Black Friday actions will also positively influence their December sales.
If you're planning on participating in Black Week next year, start planning your promotions early. As an advertiser, you should also start planning budgets for next year already. As of April/May 2023, we expect the first publisher offers to come into the Daisycon Marketplace. Ideally, you want to be the first to take advantage of these offers, since you can still choose from all available placements. Next to that, often publishers will award you with a discount on the packages if you book more than one placement or if you are one of the early birds to plan your promotions with them.
Do you have questions about Black Friday or the Marketplace? Get in touch with your contact at Daisycon. We're happy to help.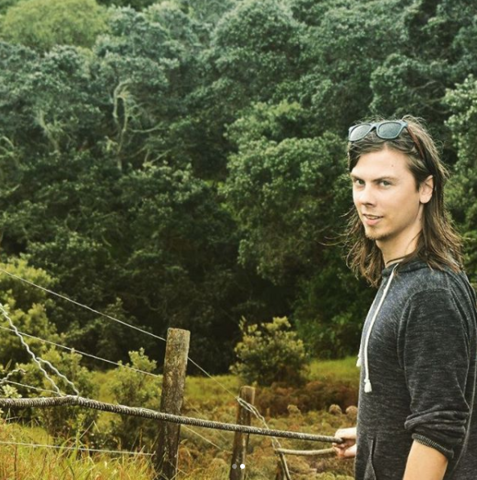 More information?
Reach out, I'm happy to discuss the possibilities.
– Lars Wiesner, Team Lead International